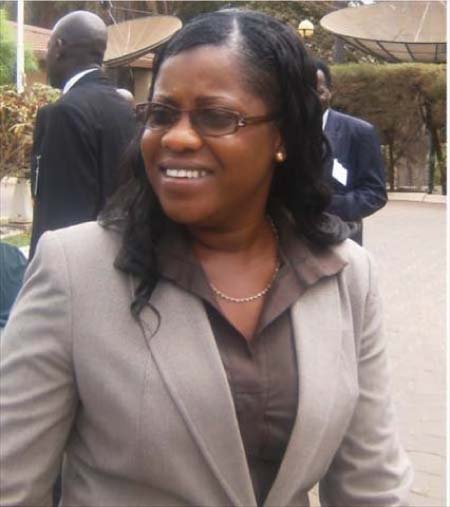 The Minister of Tourism and Culture recently opened a new lodge at Makasutu Cultural Forest aimed at boosting tourism development in the country.
The official opening was attended by senior government officials and community members.
In a statement delivered on her behalf by Gambia Tourism Board director of products Fatou Beyai, Tourism Minister Fatou Mass Jobe-Njie said the development was a dream come true for James English and Lawrence Williams.
James English was an engineer and a traveller, but having visited all but 21 countries in the world, he came to The Gambia and decided to stay, she explained.
He travelled around the country on several occasions with many friends to look for land then, on the penultimate day of a search in 1992, he and Lawrence came upon this area.
Acquiring more land and agreeing with the Sanneh family that this should become a conservation area they set up a camp there, living for seven years in a tent, while planting thousands of trees, hence the name Base Camp, Mrs Beyai gave the genesis of how the sight was developed.
The wildlife around the Base Camp, such as monkeys and baboons, gradually returned as the forest was replenished, she said.
This year, Madam Beyai added, it was decided that they should continue with the proposed development of Base Camp, a project which had been on hold for a while.
The result is the wonderful tower with its spectacular views across the surrounding countryside, the extraordinary changing rooms, the beautiful pool and the café or bar.
The product director went further to explain that The Gambia needs tourists to get about and mix with people, to buy their goods, to learn and understand the way of life in the country and to appreciate "the difficulties many of us face".
"Bringing them here will not only give them a wonderful experience, it will also give them something to remember other than the beach and the confines of their hotels," she noted.
"Many of you will be aware that James, who had been Lawrence's closest friend and companion for such a long time, died suddenly just when Base Camp, had begun," Mrs Beyai noted, saying: "The new lodge, Base Camp, is dedicated to the memory of James English, a true friend of The Gambia and an inspiration to its people."
Read Other Articles In Article (Archive)