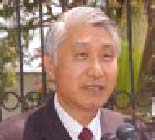 The people of Taiwan have always thought of Africa and are willing to assist in making Africa a better place to live, despite the vast geographical distance between Taiwan and Africa.
The activities of Taiwan's NGOs in Africa and its government have increased in recent years. Taiwanese NGOs are playing increasingly important role in Taiwan's humanitarian aid for Africa.
Besides the efforts of the NGOs, Taiwan has been making significant contributions to Africa at government level.
Taiwan always demonstrates the close cooperative relations with its African allies, which illustrates Taiwan's humanitarian concern for Africa.
One such example is the recent donation of a 20-foot container filled with wheelchairs to the Jammeh Foundation for Peace (JFP).
Pu-Hsein Educational Foundation based in Taiwan on Monday presented wheelchairs valued at thousands of dalasis, to Vice-president Isatou Njie-Saidy, who is also the chairperson of the Board of Directors of the JFP.
The Taiwanese ambassador to The Gambia, Dr Richard Shih, presented the items at a ceremony held at State House in Banjul.
Presenting the items on behalf of the NGO, Ambassador Richard Shih said he was pleased to present a 20-foot container loaded with 246 brand new wheelchairs to the JFP.
The Taiwanese emissary said he was honoured to, on behalf of the foundation, hand over once more donated items to the JFP for onward delivery to needy people in the country.
He described the move as a demonstration of the close bi-lateral relations between The Gambia and Taiwan, while hinting that the Taiwan-based foundation wants to be making the donation an annual affair.
He further expatiated on the cordial ties between the two countries, citing the 200 Gambian students currently pursuing degree courses in various institutions in Taiwan.
"The Gambia is a household name in Taiwan. I am looking forward to see a very good close relation between our two countries. In this, I have the pleasure and honour to hand over these wheelchairs on behalf of the foundation to the JFP" he said.
Vice-president Isatou Njie-Saidy thanked the Pu-Hsein Educational Foundation for the gesture.
Taiwan and its NGOs have been contributing to the various sectors of the Gambian economy, she says, adding that the wheelchairs will be very useful.
Read Other Articles In Article (Archive)