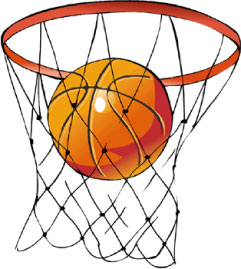 The 2014 US Embassy's 3-on-3-funded basketball tournament is set to kick off on Friday 10 January at the national Independence Stadium basketball court in Bakau.
The certainty of the tournament was followed by the US Embassy's award of $5872 to the Gambia Basketball Association for the implementation of the 3-on-3 tournament.
The tournament is set to be participated in by high school students, U-18 boys and girls, young adults over-18 (men and women), over-35 open, celebrities open and corporation and institutions open.
Speaking at the press briefing held at the Comium's American Corner on Kairaba Avenue, the United States Charge d' Affairs to The Gambia Richard T. Yoneoka highlighted some of the most awe-inspiring and recognised athletes in the world as American basketball past and present stars, adding that through the efforts of the GBA, basketball is quickly becoming one of the most popular sports in The Gambia.
"One day I look forward to Gambian basketball stars, the likes of Pa Cherno Bah of the YMCA, Omar Sanneh of Brikama and Fatou Sowe of GAF among others being recognized along with the legends of the NBA and WNBA," says Charge d' Affairs Yoneoka.
He further revealed that for the second year the Embassy is again proud to sponsor the GBA 3-on-3 basketball tournament, saying the tournament is an opportunity for basketball players from across the nation - men and women, government officials among others - to converge to enjoy basketball and interact with members of the community.
He further pointed out that the GBA has used its growing influence to promote social causes such as HIV/AIDS testing, with the understanding of promoting social causes, awareness and development.
Commending the GBA's developmental efforts in the past years, Mr Yoneoka also revealed the US Embassy's commitment to funding for the GBA's referees training of ten while thanking the Peace Corps volunteers for their efforts in developing the discipline in the nation.
"The Embassy and the GBA have continued our partnership for several years now because both of us realized that basketball is not just about winning and losing; it's about building confidence, promoting health and bringing together communities," he outlined.
"No sport is more American than basketball. More Americans play basketball than any other team sport. With over 26 million Americans playing basketball, and basketball was invented in 1891 by physical education teacher James Naismith in Springfield, Massachusetts," he explained.
GBA president Papa Njie thanked the American Embassy for supporting basketball in the country. He further thanked donors such as Molten and others for their intervention, while urging all players to showcase discipline throughout the period of the events. He also called on all basketball lovers to grace the tournament.
He thanked the US Embassy for their continuous support in lifting the GBA as well as donors such as Molten and others.He also urged fans to support the games. 
Read Other Articles In Article (Archive)