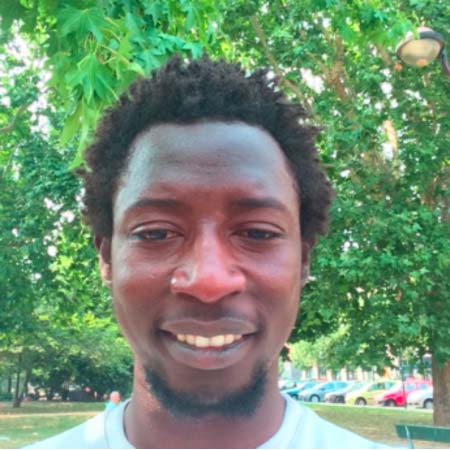 Alagie Jinkang, The Point newspaper correspondent in Italy, was on Saturday verbally attacked and threatened by a Gambian who identified himself as Ja Alex.
Alex, who claimed to be the leader of Gambians in Torino, rushed and confronted Mr Jinkang in the street around his (Jinkang's) residence for his recent reporting on the condition of the Gambians in Italy, especially those in Torino.
"They told me about you and I have seen your articles in The Point newspaper; I also heard news about your reports from home (The Gambia).They are irritating our people back home," Alex said annoyingly to Mr Jinkang.
He said every report of Mr Jinkang from Italy "was negative about us" saying their people in The Gambia worried about their living conditions in Italy.
Alex told our reporter to stop visiting their residence (residence of Gambians in Torino) or interviewing them.
"When you want to insist, then will put yourself in a big problem," he threatened."You are studying here, our welfare is not your business.I have spoken to others (Gambians in Torino) not to offer you anymore interviews. They do not, in fact, want to see you around."
"This is why many Gambian journalists die out of the blue; they report only negative things about their fellow Gambians," Alex told Jinkang, who is about to finish his LLM and MSc studies at the University of Torino and also serving as an assistant lawyer helping African migrants to process their documents.
Notwithstanding the abusive words of Alex, Jinkang was able to stand his ground.He told Alex that "the welfare of Gambians (in Italy) is more important to me as a reporter, and not even the Italian government can stop me from reporting about that."
"I thought about going to the police next door, but I had a second thought as that would aggravate the whole situation of African migrants. That was why I avoided doing it," said Mr Jinkang who together with his fellow students from the University of Torino organise programmes to better integrate African migrants in the Italian community.
In his last report from Italy, Mr Jinkang said many undocumented Gambian migrants living in Torino now steal air to breathe for they continue to live indoors as police and soldiers were keeping tight security in the area.
He had also reported that at least 121 Gambian youths, all men, were to be evicted from Torino after the city council passed an order that all African refugees occupying the city illegally be evicted.
Earlier on, he said two young Gambians in Italy have been arrested near their residence in Piazza Galimberti in Via Giordano Bruno for alleged sexual violence.
Read Other Articles In Article (Archive)