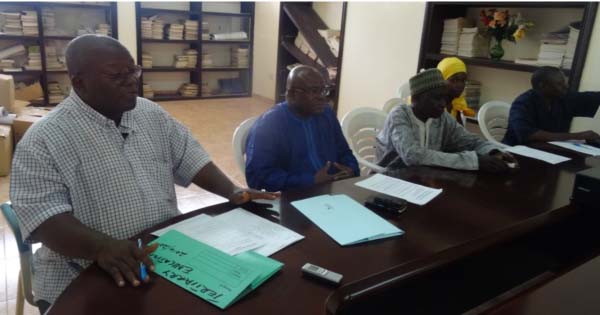 The Gambia Food and Nutrition and Association (GAFNA) on Thursday held a daylong stakeholders' consultation forum on child protection assessment for urban refugee children at its office in Kanifing.
Speaking on the occasion, Yusufa J. Gomez, executive director of GAFNA, said the day was meant to deliberate on protection issues affecting urban children in general and urban refugees in particular.
The Gambia, like many nations, has signed, ratified and domesticated the Convention on the Rights of the Child, and the African Charter on the Rights and Welfare of the Child to ensure the rights of children are respected, protected and fulfilled.
"However, the government needs to partner with a number of organisations including ordinary citizenry to realise the fundamental objectives of these instruments," Mr Gomez said.
He explained that GAFNA, in collaboration with partners both at the national and grassroots levels, has implemented different projects to strengthen the lives and livelihood skills of adult and adolescent refugees.
The projects were to enable the refugees to effectively and efficiently deal with the demands and challenges of everyday life as a refugee.
"These efforts are geared towards ensuring that they also enjoy equal rights and equal opportunities and are protected against all forms of discrimination, abuse, exploitation and violence," GAFNA executive director said.
"Despite these efforts, the majority of adult and adolescent refugees are not employed, do not have the financial means to establish their own business enterprises and are consequently confronted with a lot of social challenges," he added.
The consequent lack of income or livelihood skills for an adult can lead to poverty, with its associated problems of ill health, dependency, exclusion and inability to provide the basic necessaries of life for the family which could consequently deny the child his or her rights.
Mr Gomez noted that these consequences may be very dire for refugee children whose parents or caretakers may not have the informal networks and the contacts to help them get new opportunities or provide them the support in times of difficulties.
It is against this background that GAFNA conducted an assessment that can inform a more responsive and effective programming strategy for urban refugee children.
Falu Sowe, one of the consultants, said the assessment would be very important and of help to everyone.
"Refugees have all rights to be supported, protected and their rights fulfilled as children living in The Gambia," he said.
One of GAFNA's main partners and donors is the United Nations High Commissioner for Refugees.Together, they have implemented several projects geared towards improving the welfare of refugees residing in 81 villages in some of the districts in West Coast Region and Greater Banjul Area.
Read Other Articles In Article (Archive)