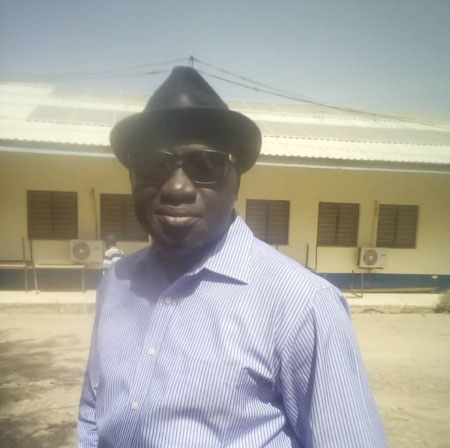 The governor of Central River Region (CRR), Abba Sanyang, is the latest to add his weight on the need for voluntary tax payment to government.

He emphasised that Gambia is a tax based economy and the country can never develop if citizens do not pay their taxes.
He made these remarks in an exclusive interview with this reporter at Janjanbureh recently, in which he said tax is a natural phenomenon and is for all nations. He cited that people need to understand that payment of tax has existed since time immemorial.
According to the governor, in The Gambia, taxation seems to be very difficult based on our education, availability of resources, method and means of taxing. He added that there are several factors responsible for it, saying: "I think GRA losing more revenue in taxation is based on their method of monitoring and research."
The CRR governor also argued the need for tax reduction, saying tax should be reduced and spread so that everybody would be willing to pay. "But if you make tax high, people will find it difficult to honour their tax obligation; not actually refuse to pay but it will be unaffordable. So these are the strategies in taxation. Everybody should be able to acquire and determine which methods is the best. People also should also understand that everybody in this country is supposed to pay taxes.
"So it is the responsibility of all and sundry to endeavour and honour our tax obligation," the governor emphasised.
He said tax must also be judiciously managed and ploughed back to the people, while challenging the tax authorities for a sectoral reform programme.
He thus advised the GRA to also come up with many innovative ideas in collecting taxes.
Read Other Articles In Article (Archive)