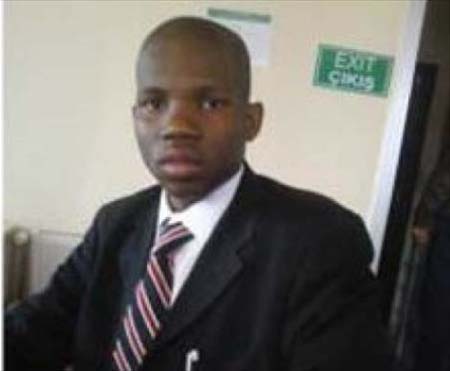 After several meetings that have been made by national climate change negotiators on this world most threatening issue that seems not to spare our health, economy also having a greater threatening effects on the lives and properties of people, there has been few developments made by negotiators of some countries but there are still lapses that we need to consider as climate change is accelerating at a rate more than what we expected.
Climate scientists in their capacities have recently stated that the only real chance we have in the course of limiting global warming to 1.5 degrees and securing a climate safe future is if we phase out fossil fuels and reduce our emissions to zero by 2050.
The concern is will we comply with this long-term plan or is our vision attainable? All countries need to commit to this action for a better future than the worst.
There are possibilities of shunting massive devastation of the post determine effects of climate change but it only requires us to double up our efforts in the struggle of attaining this goal. Our future lies on our attitude and the extent of our commitments we need to build together as global citizens.
The long-term goals in mitigating climate change should not be defeated in The Gambia and any other nation that has her citizens at hearth.We have so far experience the greatest climate catastrophes in 2015 when compared to the past years and this trend is expected to accelerate as stated by climate scientists.
There has been massive devastation of heat waves that claimed thousand of lives while sea levels continues to increase, global temperatures is unprecedentedly increasing and there is a massive threat on food security as a result of floods and droughts that have wrecked havoc on people this year.There is a call for a commitment that the UNFCCC should continue enforcing to all nations and ensure that all nations do no fail the common vision that has been tabled.
Absolute decarbonisation in 2050 is what seems to define our future and the upcoming generations.We need all that it takes to comply with the warnings made by climate scientists.It is the industrialisation civilisation changing the climate that seems to fast tract the apocalypse of the word! Countries that are already facing more of the effects of climate change should not let other countries to lead in the course of mitigations.
The world is in need of zero greenhouse emissions by 2050 while working on clean and renewable energy in order to prove a save and clean environment that will promote security on food, health, economy and other related climatic threats.
We have now reached a point that we need a change in our behaviour towards climate change before climate change will change us to an undesirable circumstance.A concrete agreement is needed to finalise our future actions and Paris conference should serve as the beginning of our commitments while future years should be years of implementation on the consensus to mitigate climate change.
In the event we fail to stabilise the global temperature to 1.5 or 2 degrees at worst by 2050 it means effective mitigation would be out of control. Therefore, we will expect to face the potential effects. Humans have only certain limit of tolerance as long as changes are occurring in his surrounding.If we are unable to attain zero emissions of our fossils it means we might not be able to withstand the adverse consequences that are already predicted.
Already countries like Costa Rica, the Marshall Islands and Samoa have committed to zero emissions by 2050.Therefore, other countries should follow this course as well if actually we are concerned about climate change and the future of other generations.
As long as the human causing greenhouse gas emissions continue to increase, the average temperature of the Earth's lower atmosphere could rise more than 4 °C by the end of the 21st century and hence the future is questionable.
The challenge now should be the way we can decarbonise the globe by technical means, improve on clean and efficient energy. 2050 needs to be our year.
As long as we do not come to global agreements on these measures, the earth's temperature will keep accelerating, droughts will not be inevitable, health and environmental challenges will increase and by slowly and steadily action which are not likely going withstand the future devastations.
Therefore, we urge governments to come on agreements and start practical work in mitigating climate change.
Read Other Articles In Article (Archive)