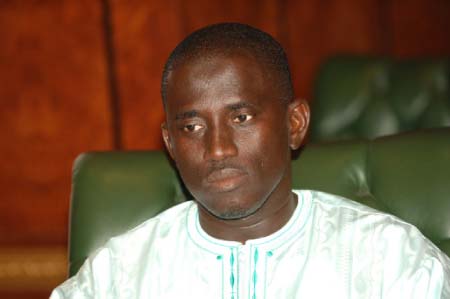 ECOWAS officials currently in the country Tuesday met with Gambia government and NAWEC officials in connection with the signing of a $31.9 million grant agreement.
NAWEC is reported to be the sole beneficiary of the grant, and the signing ceremony kick starts the implementation of the emergency power supply programme for The Gambia, with the West African power pool project as the implementing agency.
Speaking at the ceremony held at NAWEC headquarters in Kanifing, the minister for Presidential Affairs, Momodou Sabally, spoke of the challenges face as a country, in terms of electricity generation and distribution, adding that these are "challenges that are shared everywhere."
"We recognize, however, that ECOWAS has been taking important steps towards the resolution of these constraints in The Gambia and other countries, as well."
It was against this backdrop that The Gambia approached ECOWAS for support to ameliorate some of the challenges, he said, and declared that a lot of progress has been made, resulting in the signing of the grant agreement.
"This should help us stabilize NAWEC's operations," including the financial challenges currently faced by the company, he announced.
A NAWEC official at the meeting said it was envisaged that the implementation of the grant agreement will enhance the availability of electricity; increase generation capacity and thus improve the reliability of electricity supply within the Greater Banjul Area; improve NAWEC's financial situation; improve capacity of NAWEC and ministry of Energy staff and enhance their efficiency; ensure a cost-effective tariff; and, a reduction in technical and non technical losses.
GRTS television Tuesday night reported that the ECOWAS commissioner for energy attended the meeting, and expressed enthusiasm in the agreement. He said ECOWAS is keen to assist The Gambia revive its energy sector to help accelerate achievement of the country's development goals.
It is crucial for The Gambia's energy sector to be on track, if it is to achieve its development objectives, the ECOWAS official said, and pledged his commitment to ensure that the agreement, which is to be executed by the West African power pool, beginning this year (2014), is implemented to the letter. 
Read Other Articles In Article (Archive)