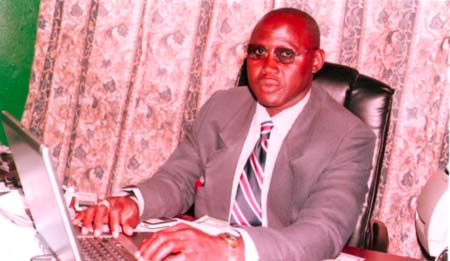 [if gte mso 9]>
Normal
0
false
false
false
EN-US
JA
X-NONE
'"
'"
Some Seventy Senegalese intellectuals, students, journalists, unionists, professors and members of the Senegalese chapter of the Senegalese Gambian Association for Integration and Socio Economic Development, SGAISD, would converge in Banjul to join their counter parts in a two day meeting dubbed, The Great Sene-Gambian Symposium and Conference to be held at "Penchabi" Hall in Paradise Suite Hotel, Kololi.
The conference is organized by SGAISD Gambia Chapter; a bilateral grassroots organization with chapters in both countries whose focus is to create awareness among the two people on the great historical and cultural ties that bind the people of the two countries.
The meeting is split into two sections. Day one Friday 25th April 2014 is a symposium featuring four University students from each country. They will be drawn in two groups of four for which two Gambian and two Senegalese students will stand for the Motion and the other two Gambians and two Senegalese against the Motion, on the theme; ''Is Senegambia Integration a necessary tool for the socio-economic advancement of its two people?''. The Debate will be done in the usual Senegambian Spirit of one people two countries.
The following day, Saturday 26th, the floor will be opened for erudite professors from both countries to deliver lectures on the theme; The Historical Perspective of Senegambia, The Prospects and The way forward. Among the professors to take the Platform in the Morning are Professor Iba Der Thiam of Senegal, a renowned politician and a visiting Lecturer at Chiekh Anta Diop University in Dakar and Dr. Pierre Gomez Dean of the School of Social Science and Humanities at The University of The Gambia.
The Afternoon Platform will be taken by Professor Ibrahima Thiuob, History Professor at Chiekh Anta Diop University in Dakar, and Dr. Saja Taal Political Science Professor at The University of The Gambia.
At the end of the symposium and conference, the President of the Association's Gambian Chapter Mr. Saikou B. Jarju and the President of the Association's Senegal Chapter Mr. Ebou Ngum will sign "The Banjul Declaration of The Senegambia Integration 01st edition 2014" for onward transmission to The Presidents of the Republic of both Countries through their respective Foreign Ministers. The event will be covered extensively in Gambian and Senegalese media with all major channels (RDV, RTS, 2STV, & TFM) in Senegal and GRTS expected to provide coverage in addition to newspapers and other FM Radios from both countries.
The Ministers Foreign, Trade and Commerce of the two countries would attended as guest of honour alongside those ofLands and Territorial Affair as well as the two Ambassadors of both Countries.
EndFragment
Read Other Articles In Article (Archive)