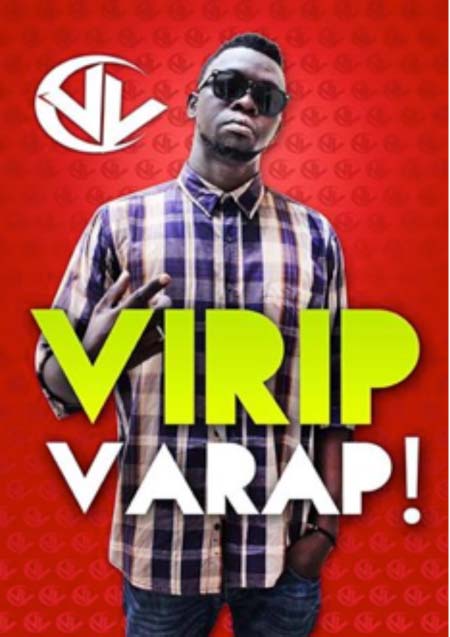 Gambian artiste/rapper, Bigg Faa, is set to launch a musical festival entitled "The Earth on Sale" on 8 and 9 January 2016 at the Serrekunda East Mini Stadium.
The event is expected to be covered by Senegalese television channel 2S TV, and according to the rapper will feature both Gambian and foreign artistes.
The festival, Bigg Faa added, is meant to promote peace, love and oneness among people, as well as help artistes showcase their talents and products.
The artiste explained that the first day will be a carnival in which DJs and upcoming artistes will be given a chance to showcase their talents and capabilities to the public.
There would also be a conference in the morning of the first day, he went on.
He further explained that there would be a trade fair for artistes to sell their products, on the morning of the second day.
'God willing' he will be launching his second album sometime next year (2016), he announced.
He also plans to launch an album in The Gambia or Senegal, he said, but was quick to add that his manager and What Now Production are yet to finalise that.
He noted that one of the difficulties they, the artistes, face is the lack of an industry, with everyone also wanting to isolate him or herself.
He also pointed out the limited support from companies, philanthropists and the private sector towards artistes, despite the number of many talented and able artistes in the country.
He said helping artistes should not just stop at attending their shows and listening to their songs, but providing them with financial support and materials, among other needs.
He appealed to the government, individuals and all relevant stakeholders to invest in the music industry, in order to make things easier for artistes to be able to reach their full potentials.
"We are artistes and do not have borders; we are inter-connectors, peace makers, and communicators," he said.
Bigg Faa called on promoters and presenters to give all artistes equal opportunities, as well as see them as one in order to take the music industry forward.
He highlighted the fact that although music has not made him rich, it has exposed him to the world, as well as helped him meet different kinds of people and given him experience.
"It is time Gambian artistes cross borders and show the world what we can do".
The events are supported by Bigg Faa's Fan Club, Ebbeh Gii Football Club and Fans.
Read Other Articles In Article (Archive)