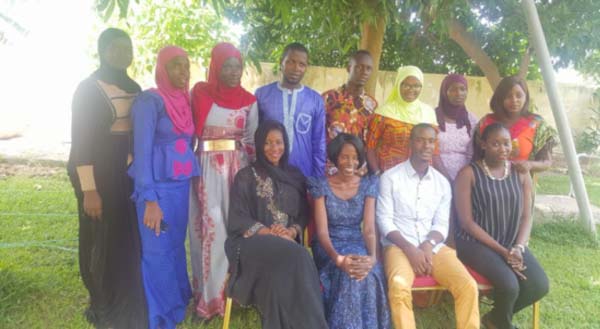 The Girl Generation (TGG) Tuesday commemorated the 2016 International Day of the Girl Child to talk about the progress registered in the work already done in The Gambia.

The Girl Generation is a global campaign that supports the African-led movement to end FGM.
The campaign amplifies the issues on the stage and brings attention to inspirational stories of change from some of the most affected countries in Africa including The Gambia.
TGG accelerates the worldwide movement to end FGM by galvanizing action, supporting campaigns across Africa and pushing for more resources to end FGM through effective use of social change communication and capturing of positive stories of change.
TGG is a membership-based organisation with growing number of members in The Gambia.
International Day of the Girl Child is an international observance day declared by the United Nations.
The observation supports more opportunities for girls, and increases awareness of inequality faced by girls worldwide based on their gender.
The International Day of the Girl Child initiative began as a project of Plan International, a non-governmental organization that operates worldwide.
October 11, 2012 was the first day the occasion of International Day of the Girl Child was commemorated.
Speaking at a press conference held at NaNA conference hall, Haddy Jonga, programme officer at TGG, said October 11 was set aside by the United Nations to reflect on the issues affecting girls worldwide and to see how to address them.
She said issues affecting girls is not something people should sideline, adding that people must not underestimate issues affecting girls but should see the need to always talk about them and find solutions to them.
"There are 1.1billion girls around the world, therefore, their voices must be heard; their issues must be addressed and world leaders should be able to sit down to address it," she said.
Also speaking at the press conference was Sise Sawaneh, TGG media ambassador, who said a lot has been achieved in The Gambia regarding the protection of girls, women and children, but there is still a lot more to be done.
To achieve this, she said, one could only do it by amplifying the voices of girls and by coming together to talk about issues affecting girls and children.
Ms Sawaneh said the media plays a crucial role in creating awareness and bringing change to the plight of the girl child, saying the media is key to enhancing national development.
TGG Survivor Ambassador, Oumie Sisoho, described the day as a moral opportunity, to demand respect as well as protection of the sexual and reproductive health right of every girl and woman in The Gambia.
She said talking about the protection of girl or woman from FGM, she said FGM is something that just does not affect the health of girls, it is also seen as a holistic issue that affects their freedom, liberty, integrity, health and psyche.
Maria Newland, activist ambassador of TGG, and Musu Bakoto Sawo of TGG both expressed similar sentiments.
Read Other Articles In Article (Archive)