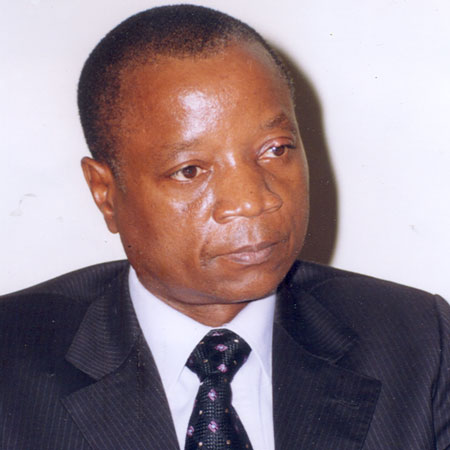 The Tanka Tanka Psychiatric Hospital in West Coast Region recently commemorated World Mental Health Day.
The event was jointly organised by the Ministry of Health and Social Welfare in collaboration with the World Health Organization (WHO) country office.
The theme for this years' celebration was "Investing in mental health".
Dr Thomas Sukwa, WHO Representative in The Gambia, said that about 450 million people in the world are suffering from mental or behavioural disorders.
Studies conducted in Africa so far have shown that at least 1 in 6 people who visit primary health care facilities suffers from some forms of mental disorder, he says.
The country WHO boss revealed that Schizophrenia prevalence in the region is estimated to be nearly 1%.
"This condition leads to serious disability and puts a considerable burden on the families and communities of affected persons," he added.
Dr Sukwa noted that countries in the region spend less than 2% of their overall health budget on mental health, adding that an estimated 80% of the proportion is spent on curative care and concentrated in major urban hospitals.
Since the adoption of the regional strategy for mental health over a decade ago, there has been little increase in the number of countries with national mental health policies and plans, Dr Sukwa said.
He added that only 50% of countries in the world have national mental health policies, including The Gambia.
Bamba Janneh, Head of Mental Health Community Team at Tanka Tanka, disclosed that most of the psychiatric illnesses treated in psychiatric outpatients are schizophrenia and that in 2010, the number of cases treated were 4,302 out of which 55% were male and 45% female.
Abdoulie Ceesay, PRO of the National Drug Enforcement Agency (NDEA), said the commemoration could not come at a better time than now.
According to Ceesay, NDEA statistics have revealed that 90% of the drugs seized in 2010 were cannabis sativa related and most of the suspects caught in dealing with drugs were young people.
Anne Marie Mendy, matron at Tanka Tanka, said mental health situation in The Gambia like many countries in the world is alarming and calls for concerted efforts in addressing the problem.
Read Other Articles In Article (Archive)