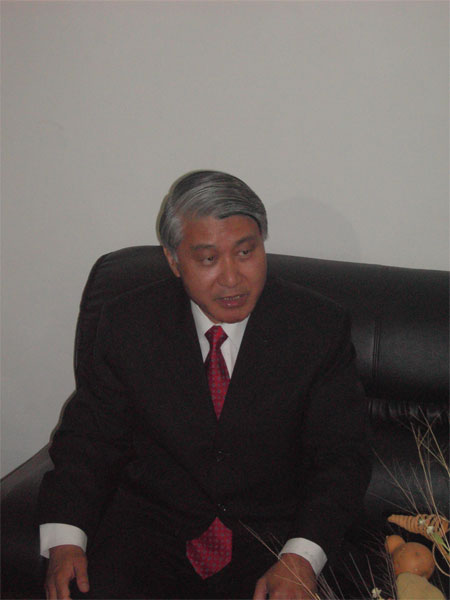 More Prospects for The
Gambia
The Taiwan International Cooperation and Development Fund (ICDF) have always placed international human resources development high on its agenda. Human resources development is no doubt one way through which Taiwan over the years used to contribute to sustainable development of her allied nations including The Gambia.
Established in 1996, the Taiwan ICDF's mission is to work for humanity, sustainable development, and economic progress, in particular nations around the world. The fund is active in sharing Taiwan's advantages and core strengths through a wide range of international development and cooperation projects that they cover around the globe.
Having been fully aware of the fact that one way of developing the human resource base of developing countries is training, ICDF continues to give prominence to education among its activities.
According to a media release from the Taiwanese embassy in Banjul, ICDF has once again extended its generosity to Gambian people in the form of numerous full scholarships once again.
According to the release, Gambians interested in furthering their studies in Taiwan in the masters program in public health, tropical agriculture, information systems and applications, human resource development, nursing, civil engineering and management, marine science, and many other fields can apply for the 2009 ICDF scholarship as soon as possible.The scholarship package, the release added, would include airfares to and from Taiwan, housing, tuition fees, insurance, book costs and allowances.
The would-be applicants in the civil society should apply through the PMO whilst the general publicshould apply through the University of The Gambia. This applies also for their English proficiency.
It is expected of applicants to submit along their application forms, copies of health report, and at least a diploma script.
The date line for submission of application is March 30th 2009.
Students are encouraged to visit ICDF website www.icdf.org.tw for more information regarding the scholarships.
The dispatch went further to stress that incomplete applications will not be considered.
It could be recalled that last year, several Gambian students benefited from this kind of scholarship because out of 49 Gambians awarded scholarship in Taiwan, the majority of them were all offered by ICDF. However, this year, it's possible that they might give over one hundred scholarships to Gambia alone depending on the qualification of applicants as compared to their colleagues from other parts of the world.
It could be recalled that in August last year during an orientation for some Gambian students awarded 2008 ICDF scholarships, the Ambassador of Taiwan, Richard Shih, assured Gambians of more scholarships. "I can guarantee you that more people will go to Taiwan for studies," he assured.
Read Other Articles In Article (Archive)