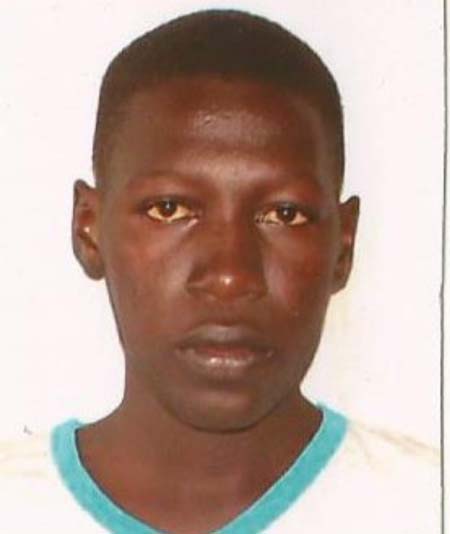 A 24-year-old Ebou George, a resident of Bakoteh in the Kanifing Municipality, is seeking for assistance or sponsor from all and sundry to undergo overseas treatment.
According to Ebou George's guardian, Tamsir Njie, who walked into The Point office yesterday, said he would soon become disabled if he could not secure help to undergo further treatment abroad.
According to the medical report obtained from the Royal Victoria Teaching Hospital (RVTH), George is suffering from a congestive cardiac failure since 2010.
The report stated further that the patient needs regular checkup at the medical outpatient department, where he had been receiving medication but is still complaining of difficulty to breath, weakness, tiredness and pedal edema.
The Guardian of the patient Tamsir Njie, National coordinator of Nailler Foundation, said he is suffering from a congestive Cardiac failure since 2010 to date.
According to his guardian, Tamsir Njie, Ebou is a young intelligent boy who needs to realize his future dream as a student to get assistance for overseas treatment.
He said Ebou was admitted at the RVTH for months and discharged as he was getting better but it later started.
"I am a student and I am very young and want to further my education," he added.
He said he was told by his doctors that he was not suffering from diabetes or cancer and that he could still get better without cutting the legs provided he got overseas treatment.
"My situation got worse and people are running away from me due to the severity of my leg," Ebou said in tears.
He appealed to the government, NGOs, individuals and philanthropists to come to his aid.
Any institution or individual wishing to give some help could call the following numbers: (00220) 7001168 or 9109099.
Read Other Articles In Article (Archive)