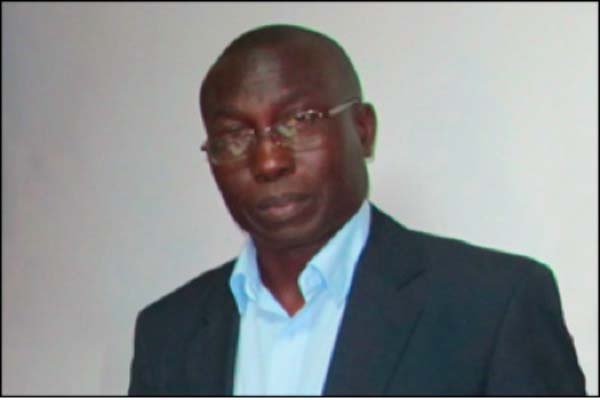 The management of Social Security and Housing Finance Corporation (SSHFC) yesterday presented a cheque for D30,000 to the Directorate of Research Unit at the Ministry of Higher Education, Research, Science and Technology (MOHERST).
This was SSHFC's contribution towards the establishment of a robust research system (the development of a national research policy) for The Gambia.
Speaking at the presentation ceremony, Edward Graham, Managing Director of SSHFC, said the funds were given as a show of solidarity and support to a very important venture, under the Research/Unit Directorate of the Ministry of Higher Education. 
He said the importance attached to research could not be overemphasized, because research is key to any form of development.
According to Mr Graham, education, agriculture and health are dear in the heart of his institution and management, which was why when such a venture came up they were ready to lend a helping hand to its realisation.
"We have been supporting more than one hundred and fifty students in various areas through the social welfare scheme, as they have the capacity to identify the real needs in the society," he said.
He commended the SSHFC management for their contribution towards the socio-economic development of the country.
Also speaking at the presentation ceremony, Dr Cherno Barry, permanent secretary at the Ministry of Higher Education, commended the management of SSHFC for their foresight in supporting the directorate of research unit of his ministry.
"This is the first of its kind, and is significant to support this noble venture considering the importance of research in this generation.
The step taken by the management of SSHFC was a welcome move and worthy of emulation by private enterprises and institutions, for a better partnership between the public and private sectors as the central government could not do it all.
PS Barry highlighted some of the major interventions of the SSHFC in supporting the Ministry of Higher Education in their development drive, as well as in complementing government's effort at always advancing education in the country.
In his remarks on the occasion, the Minister of Higher Education, Dr Ababucarr Senghore, thanked the Gambian leader for creating an environment conducive for bringing more development to the doorstep of The Gambia especially towards the university in The Gambia.
He also hailed the management of SSHFC through their managing director for the bold initiative of rendering such support, saying that development could not take place in the absence of capacity and capacity has to come through education.
Minister Senghore cited some of the major developments registered since the ushering in of July 22nd 1994 revolution.
He further commended the SSHFC for supporting the directorate of research of the Ministry of Higher Education. 
Read Other Articles In Article (Archive)