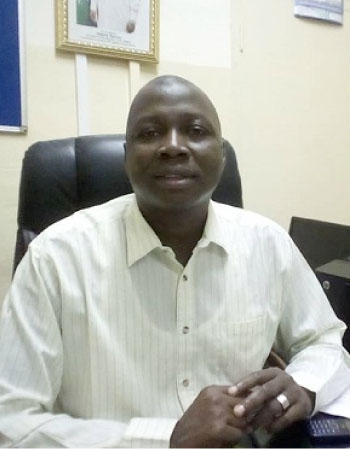 Director General of the Department of Agriculture, Dr. Saikou Sanyang has commended the government and the Islamic Development Bank for funding the Small Ruminants Production Enhancement Project (SRPEP), saying it is a viable project for the country's livestock farmers.

Funded through a 26.81 million Dollars loan for a period of four years, covering thirty-nine districts across the country, the project targets to reach 30,000 households and set up massive infrastructural structures in markets, and other important places. It is a promising project that is expected to change the livelihood of farmers and boost their production and productivity.
Director Sanyang described the project as very significant, saying it will help to boost the lives and livelihood of farmers. He said it will also help to increase farmers' income. "The project will improve the nutritional quality of our farmers and the people, especially youth and women who are vulnerable."
According to Dr Sanyang, the project is earmarked to boost the production and income earning of livestock farmers. "For many years, this type of project was never being secured for livestock farmers. It is one of the biggest livestock project ever in The Gambia," he said.
He advised the project management team to closely work with livestock regional directors, district Authorities to make the best out of the project, saying in terms of beneficiary selection, Dr Sanyang urged the implementation team to give the responsibility to the regional directors with their livestock assistants.
"Let the beneficiaries be people who are involved in livestock production. They are the people who can make an impact to increase livestock production in the country. Equally, the implementation team must apply transparency and honesty in the implementation of the project."
He also appealed to livestock owners to always take ownership of the project and show full commitment and participation in the implementation process.
Read Other Articles In Article (Archive)