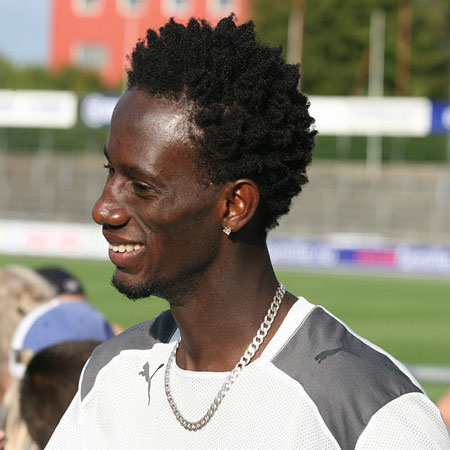 Ebrima Sohna Football Club and Mustapha's Toubabo Jarju's Football Club on Friday June 19th played a friendly test match at the Wellingara football field as part of preparation for the qualifiers of the Serrekunda East Nawettan competition for 2009.
Sohna came from a goal down to answer the two-zero lead by Tubabo FC, which was scored in the 16th and 35th  minutes of the first half by Lamin Jammeh and Famara Sonko.
Ebrima Kandeh and Ebrima Ndour, alias Max equalised for Sohna FC in the 20th and 37 minutes of the second half through a penalty kick and a free-header which was crossed by star player, Pierre Gomez, aka Mam who was regarded as the best player of the match.
The coach for Tubabo FC hailed his boys for putting up a good performance during the game. He was however quick to praised the performance of Sohna FC, and said he was optimistic the boys will make it in the qualifying rounds because of their good performance against his team.
For his part, the coach for Sohna FC said they are very much aware that the Serrekunda East qualifying rounds is not an easy one. As he put it, that's why they started training since long time ago only to have the fitness needed to compete in the qualifiers.
'We want to make the best use of the opportunity we have this year so that we can qualify. We are the nearest to the East Park, but yet still there is no coming representing the area which we feel very much sad and that is why we want to qualify this year," said Coach Hamidu, adding that they had played many test matches. He said winning the likes of Medina, Bantaba, amongst others, could be an inspirational start for them.
Read Other Articles In Article (Archive)