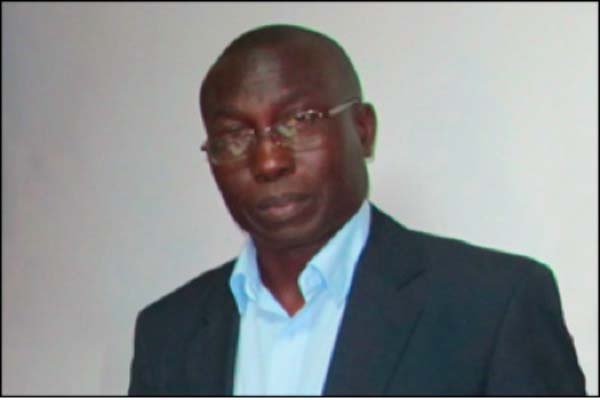 Edward Graham, Managing Director of the Social Security and Housing Finance Corporation (SSHFC), has said the corporate mission of the SSHFC is to provide adequate social protection for workers.
It is also to facilitate shelter delivery on a sustainable basis, and invest the funds of the corporation to achieve optimum returns possible and contribute meaningfully to the socio-economic development of The Gambia, he said.
The SSHFC MD was speaking on Monday at the National Assembly Chambers, when presenting the SSHFC 2013 activity report before the joint session of the PAC/PEC of the National Assembly.
MD Graham further informed the assembly joint committees' session that for the year 2013, the corporation continued giving support in the health, education, agriculture, housing and transport sectors of the country's economy.
These efforts are all geared toward national development, he said, adding that the health sector had continued to benefit from a sustained investment, which had gone a long way in improving the health facilities right across the country.
All the major referral hospitals benefitted from the corporation's investments into the sector, he said, adding that the EFSTH was by far the biggest beneficiary for the year 2013.
During this year, the EFSTH laundry division received massive investment in rehabilitation and laundry equipment worth D6,000,000 to transform the laundry unit from manual hand-washing to a mechanised laundry unit, he told deputies.
This development brought a lot of relief to the laundry women, he said.
As regards "Operation Save A Baby", the SSFHC official added that the corporation had continued to give valuable support to it, which is an initiative of the First Lady.
"Our support includes a cash gift and an array of baby items guaranteeing a healthy start for mother and the newly-born child," he said.
On education, Mr Graham continued, the sponsorship package for a good number of students in middle, high schools and the University of The Gambia had continued.
The sponsorship had made it possible for students to pursue higher education; thus significantly impacting the lives of many, he said.
On agriculture, Mr Graham said SSHFC had continued to work with farming committees in selected villages to promote agriculture, particularly in view of the President's call for Gambians to go back to the land to "grow what they eat" and "eat what they grow".
"The corporation gives the needed assistance to the communities to facilitate meaningful agricultural activities," he stated.
Read Other Articles In Article (Archive)