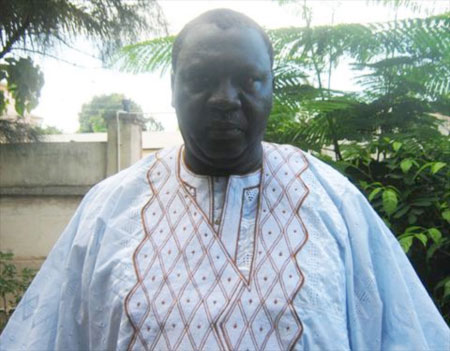 The Sports Journalists Association of the Gambia (SJAG) on Saturday held their first-ever stakeholders forum to discuss matters meant to create a smooth relationship between journalists and relevant stakeholders in the sporting fraternity.
The event, held at the Gambia Press Union office in Fajara, was attended by national associations and members of the SJAG.
In his statement, the honorary Life President of the SJAG, Alh Pap Saine, said the forum was timely in the sense that there has been some avoidable misunderstanding between sports journalists and stakeholders in sport, especially during the execution of their duties.
"I call it misunderstanding in the sense that if a dialogue like this is made we anticipate that these acts will be a thing of the past."
He pointed out that the International Sports Press (AIPs), the bigger body SJAG is affiliated with, is very much concerned about the welfare of its members especially in the execution of their duties, adding that this is why several campaigns have been made by AIPs for its member countries where members are ill-treated.
In highlighting each party's role in the development of sport in the country, Mr Saine said it is the responsibility of sports journalists to profile athletes to help market them as well as make them known by their countrymen.
He said it is through effective journalism that well-known leagues and clubs in the world are now the talk of the town, adding that journalism also promotes sponsorship of leagues and programmes.
"With these facts there is no doubt that we should not be left behind in the decision-making process as well as on the way forward of our country's sport," he said.
To stakeholders, he noted, they should see sports journalists as counterparts and as part of men in the field of play whose important role cannot be overemphasized.
Speaking on behalf of SJAG, Momodou Faal said:  "We are gathered here today to reunite and strengthen our partnership among ourselves as well as play our part in the development of sport as well as in nation building."
He said the sports journalists association, which is key partner to this drive, is concerned about the deteriorating relationships between its membership, the associations and members of the sporting fraternity.
"We should not be seen as rivals but as partners in development," he said. "It is our role to bring to light issues for progress purpose and to see our athletes and games locally and internationally."
Fa Bakary Touray, development officer of the National Sports Council, said stakeholders, sports journalists and the national youth and sports council are one.
"Your role as journalists is crucial to the development of any nation; we need you to extend all relevant information to the public which is of their benefit or interest," he said.
"Your work has to be recognised because you educate the people out there; you empower the public and the nation through the dissemination of relevant information.
"The ministry is always with you. We are all partners in developing our nation.  Nobody is perfect but let's appreciate each other's efforts."
Read Other Articles In Article (Archive)