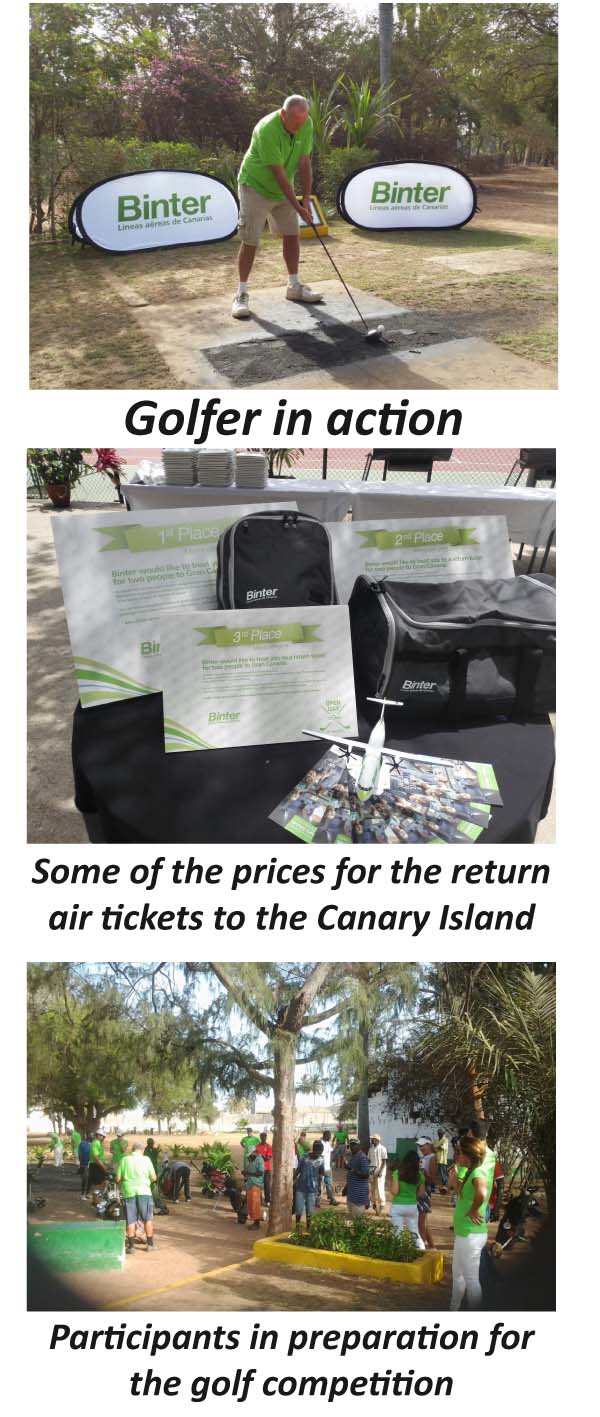 Six amateur golfers emerged winners at the one-day Binter Canary Island Airlines-sponsored golf competition on Sunday played at Fajara organized by the Fajara golf club committee.
About 37 Gambian and foreign golfers competed in the golf tournament, which was aimed at improving and promoting golf in the nation.
The winners were awarded prices of return air tickets to the Canary Island, and included three men, Stef Banna, Don Carlos and Mick Stead and three ladies, Tracy Horton, Suzanne Cahfermeijer and Julie Woods. Additional prices were for the nearest to the pin won by Tony Tabbal and the longest put was won by D. Carlos.
Speaking with Pointsports, the tournament sponsor, Pablo Landrau Villalobos, international market development and managing director for Binter Canary Airlines in The Gambia, said the "airline" decided to sponsor the tournament, after it held a similar one last year.
The sponsorship also helps them to disseminate their existence and operations in The Gambia by connecting The Gambia to the Canary Islands through their airline, which flies ones a week.
He added that they are also trying to find sporting events in the nation to sponsor and to inform people about their flights to the Canary Islands.The airline also transits through Madrid, he said.
He said travellers can book for a family trip to the Canary Islands, which has a 22 to 23 degrees and a population of 2 million people, but attracts about 12 to 13 million tourists annually, mainly from Europe.
He added that the Canary Islands have the biggest aquatic park in the world, and the biggest zoo in Europe.
Fajara Golf club captain Alan Machray said "we would like to promote the golf club as widely as possible, as well as Canary airline which provides flights from Banjul to the Canary Islands."
The tournament was also meant to raise funds for the sustainability of the club, and for its promotion and development. He thanked Canary Airlines for the sponsorship and looked forward to a lasting and positive collaboration in the future. He urged other sponsors to come forward and hold professional golf tournaments.
Read Other Articles In Article (Archive)