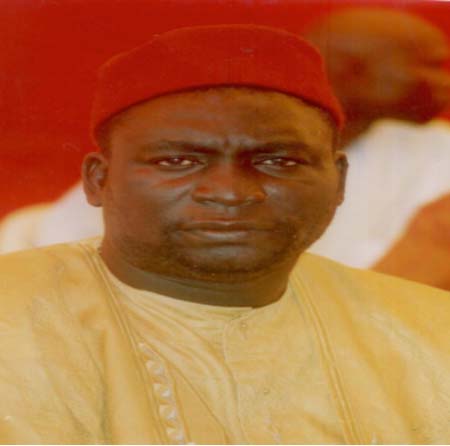 Kory Ndiaye, one of the 15 representatives of the diaspora into the Senegalese national assembly, has described the just concluded parliamentary elections in Senegal as easy.

He was elected as a candidate of Benno Boka Yakarr coalition led by incumbent President Macky Sall. The coalition secured 125 of the 165 parliamentary seats in the elections.
"It was an easy contest for the coalition party," Mr Ndiaye said in an interview with The Point. "President Macky Sall has worked for the [Senegalese] people to trust him, which is why anyone he recommends to the population is given honourable treatment."
Ndiaye, meanwhile, secured 2,597 votes while the opposition secured 1,390 votes. He will be representing the Senegalese community in the diaspora in the national assembly even though he is based in The Gambia.
It is the first time the Senegalese diaspora has representative in their country's national assembly. Mr Ndiaye, who engages in exporting of fish to Europe, is also the head of fishermen in The Gambia before joining politics.
Among the issues he will be advocating for at the national assembly is the establishment of hospitals, ensuring that there are people who stand for Senegalese nationals when they clash with the law in The Gambia, and facilitating the repatriation of bodies of Senegalese who die in The Gambia.
He also said the Senegalese in The Gambia face constraints in accessing hospitals when they fall sick. Ndiaye therefore sees the need to work on that.
"The Gambia and Senegal are separated by colonial masters but we are one people and unity is our strength," he said, but was quick to add that "when we are divided, we fall."
He recalled that when President Sall was elected, The Gambia was among the first two countries he visited, signifying the relations between Senegal and The Gambia.
According to him, there is no older party than Benno Boka Yakarr in the history of Senegal, saying the secret behind this milestone is because it is built on truth and trustworthiness.
He said further that this is what Sall taught them as candidates seeking mandates from the population and that was what they applied during the recent parliamentary elections.
He expressed his readiness to continue to serve Senegalese around the world to ensure their needs are met.
Read Other Articles In Article (Archive)