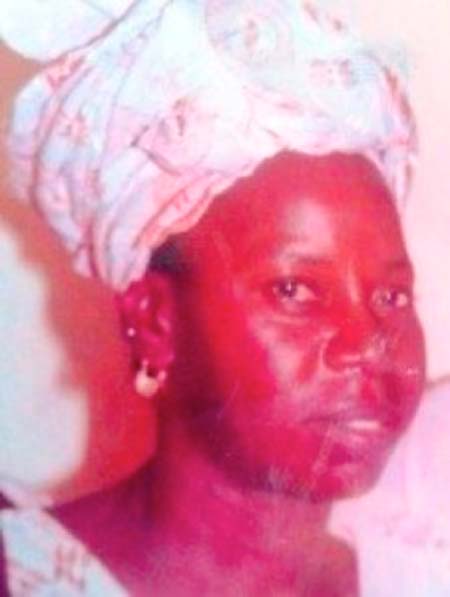 Fatou Camara, UDP chairwoman of Ebo Town, on Friday called on Barrow to consider Gambian women in his development agenda.

She was speaking to this reporter in an interview at her house at Ebo Town where she and other UDP supporters, mainly women, converged to celebrate the parliamentary victory of their candidate.
"Barrow should open doors for women and it is true that not all women are educated just like not all men are also educated but those women who are not educated have a place in the society as well," she said.
She said some women who are not educated are better than the educated ones and a woman who is not educated could have better ideology and plans than the educated ones.
Fatou Camara, who was among the three women arrested, detained and allegedly tortured alongside the later Solo Sandeng, said: "Let the government take a step back and look into women of the country who have suffered a lot to put them in place."
There are positions that could be manned by women who are not educated, especially that there are few women elected into the parliament, she noted.
In the coming councillorship election let Barrow put up women councillors because no one knows the community more and better than women, Fatou said, adding: "It is only women who know better the problems the society is faced with because they are the ones who suffer directly from those problems.
"Gambian women have gone through lots of hardship in the past 22 years - from beating, torture, detention and standing in the dock with their babies."
She added: "Women have rallied behind our party leader Ousainou Darboe for the past 22 years and even in the face of intimidation and jail threats they never give up even when some men do. That being the case the Barrow Government should not forget about women when giving positions because if women can survive torture and jail in the past 22 years, they can survive the worse."
She further told this reporter that the people should not term women as uneducated because that era has passed, especially that women have been tortured, severely beaten, and detained with their breastfeeding babies whilst some of their husbands are locked away.
"UDP should be the champion of women empowerment not only in The Gambia but the entire world," she remarked.
Speaking on the victory, Fatou said their victory stated the truth because there had been lots of push and pulls as people were saying all manner of things that were unfounded and untrue.
"The election was free, fair and transparent, which goes to show that the Gambian people have voted what they wanted and now people should stop the talking," she said.
"The winner of Jeshwang Constituency, Alagie Drammeh, was selected by me and when I selected him the entire Jeshwang constituency supported me and rallied behind him," she added.
She added: "I have been a UDP member for 22 years and that there was never a time I thought of leaving the party and there was never a time I thought of the party going backwards. Alagie won the Jeshwang seat with a satisfying victory and we thank God for that."
She continued: "I want all those who have won the election to know that we do not vote for them to go and relax but we voted for them so that they can work for us and represent us the way it should be. We have nowhere but The Gambia; so they should be hardworking and law-abiding as well."
She thanked the journalists that were with them covering their case in Mansakonko, saying the journalists also did their part.
She said President Barrow is a son of the UDP and that she was very happy and pleased with him, adding: "I want him to know that UDP's love is what we are extending to him and we will always back him with that spirit."
UDP Ebo Town Chairwoman further said she would also want Barrow to look at the health, education and other important sectors in the country.
"Our children who are school dropouts should also have their situation looked into and see what the government can do for them, and those that have graduated without jobs should also be considered so they can be employed."
Let the Barrow Government create jobs for the youth so there will be peace and development in the country, she appealed.
Read Other Articles In Article (Archive)