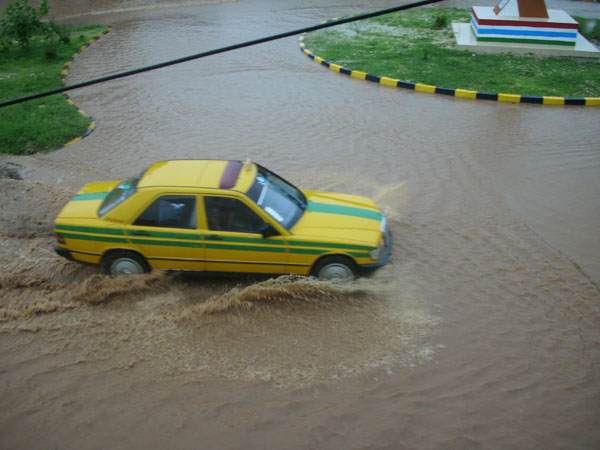 Heavy rains on Wednesday morning took residents of the Kanifing Municipality by surprise, with large areas of Serrekunda and Churchill's Town flooded, rendering roads impassable, as well as leaving compounds inundated with water and washing away household materials.
The rains, which lasted for several hours, were reported to have caused serious floods in many compounds within the municipality, and a number of stricken victims lamented their loss to this reporter, blaming it on what they called the municipality's poor drainage system.
"This is really not the least satisfactory. Every time there is rain, we always suffer as most of the water coming from other parts of the area end up here," one Awa Colley, a resident of Churchill's Town told this reporter, noting that a proper drainage system is what is needed to avoid such occurrences.
"The Kanifing Municipal Council should definitely come to our aid, because this is very disappointing. We as tax payers should see the benefit of paying our tax. We cannot pay taxes and then live in such terrible conditions each and every rainy season," a man called Alagie Camara, and in his 50s, told this reporter.
According to him, the most terrible thing about the whole scenario is that not even people's houses and essential items like food were spared by the flood.
"Almost everything has been washed away by the flood. I think there is need for proper planning of our drainage systems, because it seems as if there is no drainage system," he said.
"The flood has penetrated into my house and even beyond. As of now, I don't even know where to seek shelter because the whole neighbourhood has been affected. This is really serious. It happens at a time when we are even in need of some corrugated iron sheets for our roof," said one Fatou Darboe.
Victim upon victim who spoke to this reporter appealed to the government through the Kanifing Municipal Council and the National Disaster Management Agency, philanthropists, NGOs and well-to-do individuals to come to their aid.
Read Other Articles In Article (Archive)