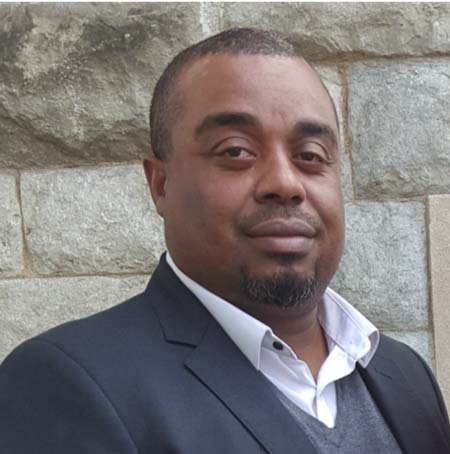 Mr Michael Emad Bahsoon, the founder of Alpha Male Boxing and Sport Academy, attaches great importance to boxing sport, saying it is the highest paid sport in the world.

He made this remark recently at his workplace, opposite Duplex night club, Seaview Plaza next to Elite Fitness off Bertil Harding Highway Senegambia , The Gambia
He challenged young people of The Gambia to recognize the importance of boxing and take it as a life time career.
He said he is also one of the founders of All African Boxing Board of Control, which is the licensing body of possession of boxing in Africa.
He stated further that last year, there was a tournament organised under the auspices of Alpha Male boxing and Sport Academy promotional Banna, which was "really a success".
He said Gambia boxing association took part in that event for the first time. "We were able to assess the possibility of what we want to do and also brought on the deputy former president of Commonwealth to witness the game from a professional background to view what levels of boxing skills were applied, as it was a very interesting game that took place.
He added that it involved a lot of hard work to get to this point of setting up of the old African boxing game.
He also disclosed that they will organise boxing competition by 1st August 2017 in The Gambia.
He added that four championship winners will be selected on 7 November for a tournament.
He added that the old African boxing boarder control is West Africa partners. Whatever we are to do, it will be held in The Gambia.
Even the first tournament will be done in The Gambia, he said, citing the numerous benefits attached to Alpha Male Boxing and Sport Academy, which is located at the central point of The Gambia around the Senegambia high way, near Duplex Night Club.
He also stated that Alpha Male Boxing and Sport Academy, which is not cheap, 98 per cent of the equipment are brand new.
He said Alpha Male Boxing and Sport Academy is currently attracting many people to partake in this boxing activity.
He also stated that it is part of his goals to create more relations with the African Boxing Association together with the Gambia Boxing Association and other players, to share ideas, experiences, and to learn from each other on best practice to enable them to take in the flag of boxing at a higher height.
He said the aim is to have African boxers to have exposure so that the boxing flag will be raised through education.
He also said boxing is all about sacrifice and is the highest paid sport in inter-committees.
For example, he said, four or five rounds, within 20 to 30 minutes you can make one hundred million from boxing.
Boxing is very lucrative for boxers, he said, while emphasizing the need to work and support the new executive of the Gambia Boxers Association.
He said his doors are always open to work hand in glove for the benefit of boxers in The Gambia.
Read Other Articles In Article (Archive)