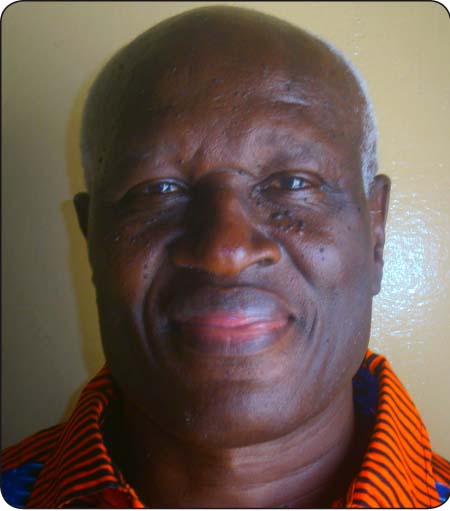 "
If you seek him, he will be found by you; but if you forsake him, he will reject you forever."(1 Chronicles 28:9)
Most people seek God in their old age, as their desire for things of this life begin to wane or they become feeble in strength. Others down the road would have been struck by some debilitating illness, or would have been touched by the loss of someone close to them. Most people however tend to simmer down having come to the reality that all is vanity – 'chasing after the wind'. Then there are those whose consciences would have pricked them to realise that I cannot continue to live this way anymore; yes, it cannot be business as usual. One other category will say 'if I die, having lived this long and do not honour my Maker, there is no way that I can have a place reserved for me in paradise.'
Whatever the reason advanced, there is joy in heaven because one sheep that was lost is found and has integrated the fold. (Luke 15:7) The timing may not matter; the only snag is that we do not know when we will breathe our last. When it becomes evident that we can no longer rely on our intelligence or know-how to see us through this life; then our erstwhile resistance caves in.When the years spent in the wilderness planting 'wild oats' begin to haunt us, very often an urge for the things of God is kindled in our spirit.
The Bible admonishes that we must seek God while he can be found and that includes all ages - most particularly during our youth. As young people, we falsely believe that death and dying are for the aged. Sad to say that thinking does not hold water. Many young people have died in their teens without achieving the purpose for which they were brought into this world. Many have died not having an encounter with the Lord, our Saviour. Some people would want to make you believe that you have a lot of time ahead of you to live your life anyhow – that is, to enjoy the pleasures of this life particularly in the flower of your youth; then when you are old you can repent of your sins and turn to the things of God. World wisdom is asking you to enjoy your life to the fullest now, after all your peers are living that way, why should you be different? But you are only deferring the time after which the change becomes harder. Some say life begins at forty. If you believe that, let me tell you that is a white lie from the pit of hell. Do not buy that lie! Wisdom says "Guard your heart for it is the well-spring of life." (Proverbs 4:23)
Satan is a defeated foe and he and his demons are aware that there is not much time left for them, because Jesus is coming back to take his church with him and he will serve his sentence. Jesus' mission is to wrench souls from the hands of the devil and save them from the wages of sin which is death. (Romans 6:23)
You may think yourself a lost soul, but you are exactly the one for who our Lord Jesus came to this world, and for whom he died. He declares that none of his own will be lost; this means that all those who recognise Jesus as their Lord and Saviour will be saved. "And this is the will of the one who sent me, that I shall lose none of all that he has given me, but raise them up at the last day. For my Father's will is that everyone who looks to the son and believes in him shall have eternal life, and I will raise him up on the last day." (John 6:39-40)
God is near you, in you and around you. If you care to look you will find him everywhere even in the most remote place. 'Raise the stone and I am there,' affirms the hymn writer. Actually, we have no excuse. The apostle Paul puts it clearly; "For since the creation of the world God's invisible qualities - his eternal power and divine nature – have been clearly seen, being understood from what has been made, so that men are without excuse." (Romans 1:20)
Do not despise your youth
What you do with your youth will to a large extent determine your future and affect what you will become in later years. Short of a miracle, backed by God's grace, we shall all reap what we have sown. But that will not be your portion, because when you turn to God he will grant you mercy and he will show you love.
Our world is evil. Sodom and Gomorrah do not even come close. So do not be fooled by the bright lights and flashy lifestyles, for all these things will pass away;. "All men are like grass, and all their glory is like the flowers of the field; the grass withers and the flowers fail, but the word of God stands forever." (1 Peter 1:24) Then what would you have left? Our Lord Jesus revealed that even "heaven and earth will pass away, but my words will never pass away." (Luke 21:33) Satan and his cohorts have launched an all-out war on Christians. If they had not seen anything valuable in us they would not have wasted their fiery darts at us or be on a rampage.
After you have found him, do stay with him. He declares: "I have come that they may have life, and have it to the full." (John 10:10)
Read Other Articles In Article (Archive)