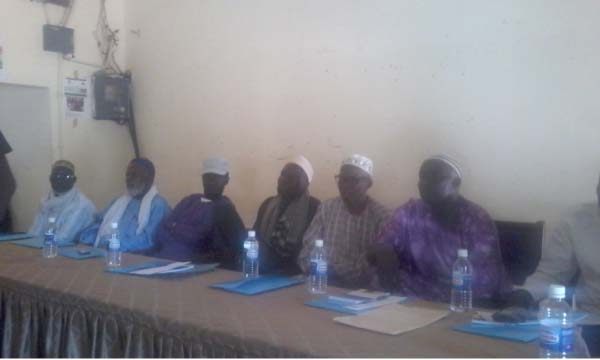 Child Protection Alliance (CPA) Monday started a two-day training for members of the district tribunal of West Coast Region on child rights, national and international instruments and child justice administration.
The event held at the Governor's office in Brikama brought together participants from Kombo North, Central and South. It was part of CPA's drive to promote child rights protection in The Gambia.
Njundu Drammeh, CPA national coordinator, said people often say that children are the leaders of tomorrow but "children are not just future leaders but also leaders of today".
"If people talk about tomorrow, most of the time, they forget about today," he said. "Children must be prepared today so that they can be better leaders tomorrow."
He explained that the training is crucial because members of the district tribunal are very important in the lives of children and their future.
"They [members of the district] are at places where issues of children are brought to them every time whether it is the children that commit something or there is a dispute between the parents of the children," Mr Drammeh explained.
He also pointed out that the training participants are also involved in tradition and culture, saying it is very important for children to know about their culture and tradition.
Musa Amul Nyassi, deputy Governor of West Coast Region, said traditional leaders are highly respected in the communities and therefore has an important role in ensuring that children grow up to be responsible and respectable leaders in the society tomorrow.
"I, like many others, do believe that a child guarantees the perpetuation of life and ensures the socio-economic future of the family," he said.
"Many a time our children are subjected to abuse and exploitation such as sexual abuse, neglect, physical and emotional trauma which are all violation of their rights and compromising their ability to reach their full potentials in life," he added.
The deputy governor said ensuring respect for the children, protection and fulfillment of child rights will require action on the ground in the respective communities.
Read Other Articles In Article (Archive)