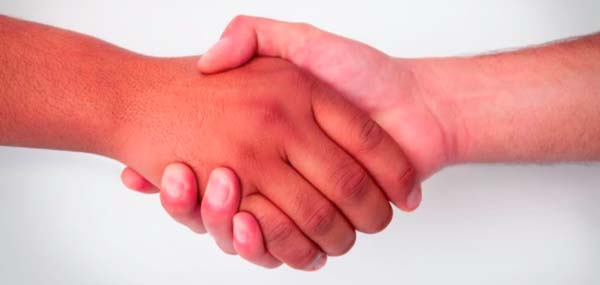 The UNESCO Club of Aji Sukai Ndateh Memorial Senior Secondary School at Mile 7 Bakau recently organised a symposium on Peace and Conflict Resolution for its members.

Participants at the convergence were drawn from various schools in the Kanifing Municipality as well as from the University of The Gambia, the Islamic Online University and the UNESCO Federation Office.
In his welcoming remarks, Vice Principal of Aji Sukai Ndateh Memorial Senior Secondary School, Abraham A. Joof, said the symposium came at a better time, more so on the theme of "Peace and Conflict Resolution", which is a pertinent issue for global leaders.
Peace is everybody's business and people should spare time and resources to always maintain it as well as restore it where it has been missing.
Peace promotes unity among people, Mr Joof said, adding that where there is no peace there is no progress and development.
He was quick to add that the symposium was one of a kind and should be utilised by anyone who wants to enjoy peace.
He advised the participants to take stock and make use of knowledge gained from the speakers' presentations.
"The school is the best training ground for youngsters who want future leadership roles," he said.
For his part, the coordinator of the UNESCO Club at the school, Mr Yero Mballow (alias Professor Mballow), thanked participants for being part of the occasion.
Dilating on the essence of peace and conflict resolution, Mr Mballow said people are at a crossroads, where "one signpost reads produce and the other reads perish".
He disclosed that if people want to enjoy peace they must nurture it just as a grain is nurtured to grow to maturity.
He further revealed that for people to live in peace, people must be ready to establish unity among themselves and work together in harmony.
The attitude of "racism, tribalism, hatred, Zionism and crimes among people" should be a thing of the past, he advised.
"We cannot have peace if we do not encourage unity and mutual cooperation among ourselves," Mr Mballow said.
Africa, he posited, has wallowed in problems and trouble long in enough on the heels of many conflicts, especially during the last decade.
Africa has lost billions of dollars and its glory on the altar of war, he said.
He said that if Africa fails to choose its future then the continent will continue to live in conflicts.
"Having wonderful ideas is what we should consider as an essence of intellectual development," he concluded.
In his remarks, Mr Lamin Ceesay, secretary general of the UNESCO Federation of the Gambia, also spoke at length.
He said that UNESCO is peace and stands for peace. He disclosed that people should preach peace everywhere they are so the society can be violence free.
Speakers on the occasion included Dr Ebrima Drammeh, a former lecturer of the UTG and GTTI, and Mr Mbassy of Gambia Methodist Academy.
Read Other Articles In Article (Archive)