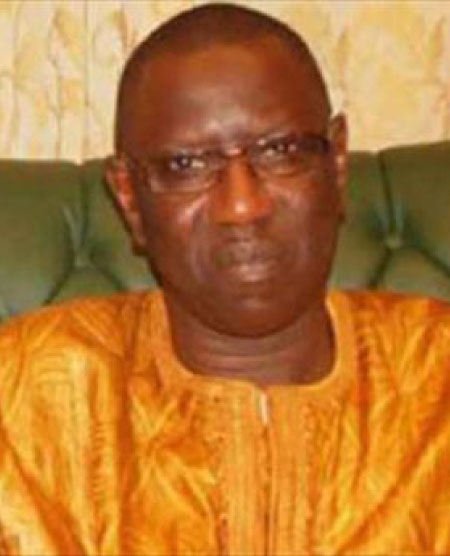 Former mayor of the Banjul City Council, Samba Faal, has been named as Gambia's new high commissioner to Dakar, Senegal, The Point has reliably learnt.
Faal, who lost his mayoral office to independent candidate Abdoulie Bah in local government election held last month, received his appointment letter on Tuesday, sources told The Point.
He will replace Mass Axi Gye, who was last October appointed as Minister of Fisheries and Water Resources.
Having worked in various capacities both within and outside The Gambia, Samba Faal started as a customs officer and also worked with the United States Peace Corps in The Gambia after completing high school in Banjul before travelling abroad for further studies.
Among others, Faal holds a Diploma in journalism and mass communication from the School of Journalism and Television, Frilsham, UK; B.A in journalism at Roosevelt University in Chicago, United States; BA in political science (Honours), Roosevelt University, Chicago, USA; and MA in political science (Honours), also from the Roosevelt University, Chicago, USA.
He studied peace and conflict at Hesbjerg Peace Research College in Odense, Denmark, and is also the author of the books entitled; "At the Crossroads" and "Political World Union."
Faal is also the author of an outstanding thesis on comparative politics dubbed "Flight Lieutenant Jerry Rawlings and the Politics of Populism in Ghana."
He also taught courses in comparative politics and political theory at Roosevelt University.
Faal also served as the editor of the Roosevelt University Students Newspaper, and the Torch. He also worked as editor and contributing writer to several newspapers in the US, amongst a host of others.
With a distinctive career, Samba Faal also served as Chief Executive Officer of the Banjul City Council from 1990 to 1996 and mayor of Banjul from 1996 to 2002.
He then served as Secretary of State for Youth, Sports and Religious Affairs from 2002 to 2006.
In 2008, he was again re-elected by the people of Banjul to serve as mayor of the city of Banjul, before losing to Abdoulie Bah in the April 4th Local Government elections.
Read Other Articles In Article (Archive)