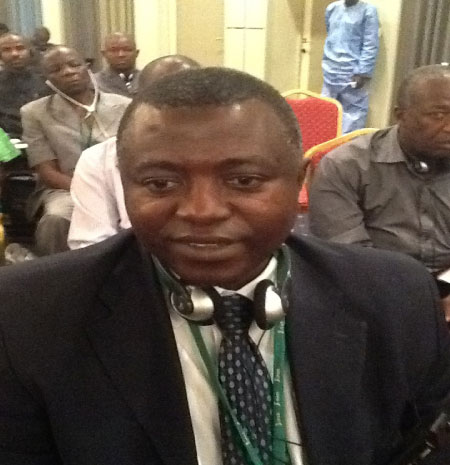 Rural Finance Project, (RFP) International Fund for Agricultural Development, IFAD's ongoing project in The Gambia team recently embarked on a countrywide tour for the pre-selection of potential Village Savings and Credit Associations (VISACA's) communities' expansion.
The team began its countrywide tour on 2nd March 2013 and was expected to end it on 5th March, this month.
The team included RFP, Micro-Finance Department of Central Bank of The Gambia, Micro-Finance Promotion Centre (MFPC), National VISACA Technical Service Provider (NAVISACA), and VISACA Apex.
In an interview with journalists, Mr. Lamin J.S Fatajo, RFP's Project Coordinator, who is leading the team, said the purpose of the pre-selection for expansion of VISACA systems in the country is in line with their project objectives.
Noting that rural people will have the opportunity to deposit their monies, lend and borrow for wealth creation and poverty eradication. He said VISACAs are owned and operated by villagers.
Commenting on the objectives of the tour and meetings with villagers countrywide, Fatajo noted that the objective, among other things, is to increase the outreach of VISACAs to reach more poor people in the rural areas.
With the expansion of the VISACAs, Fatajo added, rural youth and women would be saving their monies in their own village banks, to have micro-finance at their doorsteps for the poor people.
In addition, it will also create conducive environment for the villagers to save and invest in productive assets, such as fertilizers, farming hoes, etc.
In these way, he added, villagers can depend on their own resources and not on handouts.
While noting that many rural people have problems saving their monies, he said, in the event of disaster they lost lots of their monies in accidents, like fire outbreak, among others.
According to him, fifteen villages have been shortlisted, including Berending in NBR, Salikene also in NBR, Jaa Kunda , Bullock in Foni, Berefet in Foni, Wellengaraba, Barrow Kunda in Wuli, Sicka, Kwinella, Pallen Fula Sanjal, Kibiri village in CRR, Kerr Ardo, NBR, Kerewan Badala in Wuli and Karantaba village in LRR.
"Out of the fourteen shortlisted villages, eight villages will be finally selected and awarded VISACAs in their villages," said Fatajo.
He said the selection criterion includes the village group membership potential, cohesion and motivation, all of which would be determined by the team.
Local democracy, gender participation, women leadership positions would all be put into consideration, he said.
He said "the dynamism of the local economy, that is their farming activities, off farm activities, presence and other skills, youth and women groups in the villages and repayment rate for over time are all included in the critical selection."
At the end of the tour, Fatajo said, they will give scores to the villages that apply for the VISACA, noting that the selection would be based on highest aggregated points.
Read Other Articles In Article (Archive)