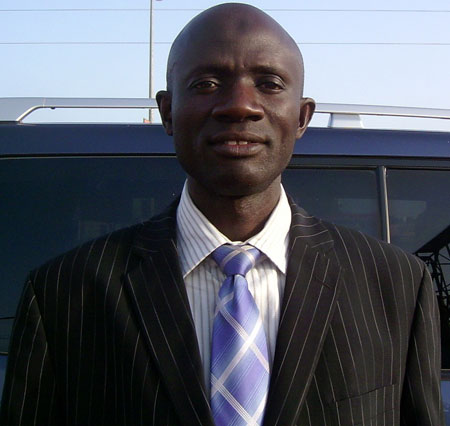 The Ministry of Youth and Sports, MOYS, last week wrote to the Gambia Football Federation, GFF, expressing concern and even complaining about how it has been overlooked by the federation on matters dealing with its recent extra-ordinary Annual General Meeting, credible sources told The Point Saturday.
According to our sources, MOYS is disappointed that they were not properly informed, consulted or briefed on important matters that the GFF intended on doing at the AGM.
One source even alleged that MOYS first got to know about the AGM in the media, and was only formally written to when they challenged the GFF. They accordingly sent Deputy Permanent Secretary Malang Jassey to attend.
MOYS, our sources went on, had maintained that is important for the GFF to consult them as government has set goalsand ambitions to attained in sports, and particularly in football.
''It has no plans to interfere, but is not all ready to be an innocent bystander since its responsibility is to watch over all sports. For example, no tangible programme has come forward on how to organize test matches and the country's Fifa ranking is plummeting,'' our source reported, quoting MOYS's point of view.
Contacted for comment on the correspondence from MOYS, GFF vice president and spokesman Buba Star Janneh said he is not aware of any such letter from the MOYS.
Meanwhile, an observer of the football scene yesterday opined to The Point that the period of the Normalization Committee had opportuned everyone, including the MOYS, to be aware of the many aspects in the running of football, and even where they may have no mandate to interfere, they would almost certainly watch developments in the GFF with a critical mind.
Read Other Articles In Article (Archive)