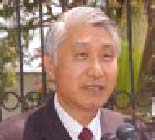 The government of the Republic of China on Taiwan (ROC), through its Ministry of Foreign Affairs has offered Mandarin scholarships to Gambians who wish to study in Taiwan from six months to one year.
A news release issued by the Taiwanese embassy in Banjul revealed that the Ministry of Foreign Affairs of Taiwan established the MOFA Huayu (Mandarin) Enrichment Scholarship (MOFA HES) programme in 2010.
The scholarship aims to promote friendship between the peoples of Taiwan and her diplomatic allies, as well as give the recipients a better understanding and appreciation of Taiwan's rich culture.
This unique opportunity which will allow young people of not below 18 years from The Gambia and elsewhere in the world, to learn about Chinese language at no cost would be henceforth offered each year.
According to the release, the beneficiaries would receive tickets and a monthly stipend of over eight hundred dollars, provided that he or she scored at least 80 out of 100 per cent in class grading.
Recipients would study Mandarin at a Mandarin training centre affiliated with a university or college accredited by the ROC Ministry of Education.
People who wish to apply can contact the Taiwanese embassy in Bakau for application forms, which should be submitted to the embassy on or before April 2011.
Degree seeking students in Taiwan are not illegible, as well as those who had once received an award from the Taiwan scholarship programme or any other scholarship offered by the Taiwanese government.
Application and selection process
The release added that applicants must collect and submit an application form with relevant supporting documents to the embassy.
It emphasised that successful applicants will be expelled from the scholarship if he or she violates ROC laws or receive major demerits.
Read Other Articles In Article (Archive)