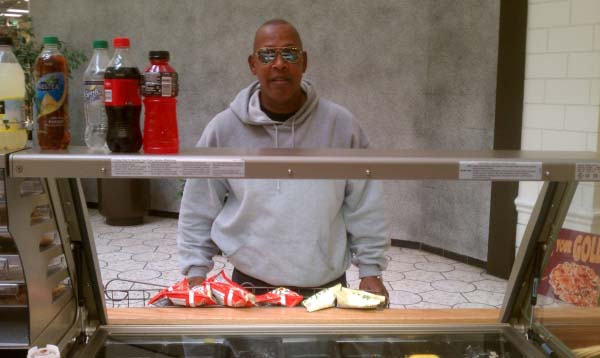 Sammie Lee Hill, a renowned songwriter in United States, may venture into The Gambia to help in promoting Gambian musicians to push forward Gambia's music industry to International level.
If things go well Mr Hill may even open music school to promote Gambia's culture to boost the music industry.
"Plans are in the pipeline to see how best we can promote the music industry in The Gambia, especially the young singers, who are coming up and need support," Said Saloum Sheriff Janko, event planner and a friend of Mr Hill.
Sammie Lee Hill was born in San Francisco, California, and was raised in north Richmond.
He is currently employed at Richmond High School as Community Relations. He is a mentor at his school and conduct workshops for students in music publishing and copyrights.
He is also the Assistant Executive Director and Co-Founder of 21st Century Mentors Foundation, a non-profit organization helping students to succeed in school.
Sammie co-wrote two songs with Dean Andre, a Los Angeles Film Producer / Music Composer / Music Director.
The songs are entitled "You'll Always Be My Woman" and "We Can Change the World."
We Can Change The World is the theme song for the international film soundtrack motion picture "SPACE CAMP (One World, One Mission)" which was filmed in Dubai, Brazil, Australia, Japan, China, France, England and the United States in June 2012.
Dean is also the Film Producer & Music Director for a television series called Space Camp and their song is also the theme song for this project as well. Both of these incredible songs can be found on iTunes, Groupie Tunes, eMusic, Napster, Amazon and Rhapsody.
Sammie and Dean have been co-writers and best friends for fifteen years. They believe the film will be nominated for an OSCAR for the next Academy Awards and that the theme song will receive a Grammy.
Sammie has indeed reached his musical milestone with his songs as a Lyricist and now he's sharing his gifted talent with his high school students.
Sammie Lee Hill & Dean Andre
In July 2007, Sammie created and developed the international Student Principal of The Year Program, which is designed for high school students to perform as School Principal for a day! This educational award-winning school programme has received both national and international recognition.
In fact, he conducted a workshop on this programme at the International Mentoring Association Conference in April 2008, in Las Vegas, Nevada. Also, Officer Danny Harris of the Richmond Police Department created the questions for the oral board interview for this program.
In addition, Sammie with the assistance of Sam Lee (PHILABURGER RESTAURANT) created the Student Achievement Award for the Richmond High School outstanding students, created the questions for the oral board interview for this program.
Sammie also wrote the first ever International Mentor Theme Song in world history, which became the official theme song for the state of California on April 26, 2000.
This inspirational award-winning song is also the theme song for a worldwide documentary entitled "Touched By A Mentor" (in production) by Sara Caldwell, a Los Angeles Screenwriter / Film Producer. This song will also be used in a film called "The Mentor" (pre-production) written by Pete Delorenzo.
Sammie's success as lyricist has earned him numerous awards including the American Society of Composers, Authors and Publishers (ASCAP) Songwriter's Popular Award.
This song was endorsed and adopted by Mentors International and the Youth Empowerment Seminar in New Zealand on September 14, 2004. Sammie also received recognition from the White House with a letter of praise from former President George W. Bush on September 17, 2002, for writing this Mentor Theme Song, which is dedicated to at-risk youths around the world, also International recognition from Linda Forsythe among others.
Sammie is a member in good standing with the Songwriter's Guild of America, the American Society of Composers, Authors and Publishers (ASCAP) and the Screen Actors Guild.
In his part-time acting career, Sammie had played the role of a uniform Police Sergeant on the NASH BRIDGES television show with Don Johnson and Cheech Marin.
Artist Information
Jessica Haynie is one of the new talents of the Bay Area. She was nominated and won a Community Service Award and she donated the entire prize money to the cancer foundation known as "Hope Hospice". Jessica likes the categories of Country, Pop and Gospel music and has won first place in all three competitions.
She is a people-person and because of her devotion and love for children, she was the ideal voice for the State of California "Mentor Appreciation Day" theme song. Jessica is also a songwriter and loves to play the piano.
A Percentage of the proceeds from the "Teachers" and "Mentor" songs will be donated to youth programs and non-profit organizations.
"Mentor"
Read Other Articles In Article (Archive)