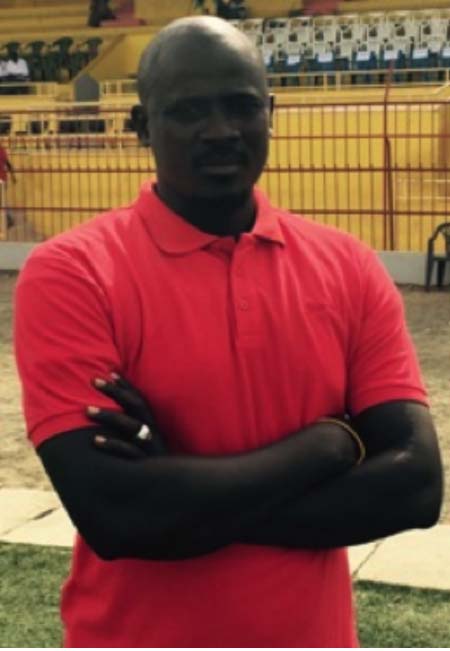 Real de Banjul officials have blamed their 2-0 defeat to CAF Champions League holders Entente Satif of Algeria on Friday to conceding poor goals, as well as being treated unfairly by their North African opponent.
Setif defeated Real de Banjul 2-0 to comfortably clear the first hurdle in the defence of their African Champions League title.
The Black Eagles won the last-32 tie 3-1 on aggregate after coming from behind in Banjul three weeks ago to force a 1-1 first-leg draw.
Speaking to Pointsports in an interview yesterday at Laybato Bar and Restaurant, Amat Cham head coach of Real de Banjul FC, said they went to Algeria with the objective of securing a win to qualify for the next stage of the competition.
However, this could not materialize because they conceded two easy goals, as well as being treated poorly by their opponent.
"Satif is a good team, but for us they lack class due to the way they treated us".
Cham added that they were only allowed to train once, and when they wanted to hold a second session they were refused access to the training grounds, and later charged 80 dollars by the club to only train for an hour.
Everything was made available to Satif when they came for the first leg, he recalled.
 "Our club president visited them every day when they came, to find out if they needed anything, but when we went we didn't see any of their club officials.
"We were picked up at the airport by an administrator of their second team", he went on.
Cham said they have learned a lot both on and off the pitch, during their stay in Algeria (even out of football), he continued.
Cham said Satif are just more experienced than Real, but are not a better team.
"If we have their capacity, we can beat them."
Cham who was coaching a team for the first time in a CAF champions league competition said he believes next time they will do better.
He said both goals they conceded were from corner kicks - the first due to lack of concentration, and the second as a result of loose marking.
Franky Van De Velde, the technical director Real De Banjul FC, also spoke of the poor treatment they received in Algeria.
Gambians are too polite and have to be different sometimes, he said, adding that the Gambian flag was not hoisted at the stadium during the encounter.
What they did in Algeria was the maximum they could, he added, and that the coach did well by giving young players an opportunity.
Their opponent may have more experience, are a more professional side, stronger financially, he admitted, but it was a good experience for them and they hope to do better next year, de Velde went on.
They have the league and FA Cup titles as their challenges now, he continued, adding that they have to win them to return to the international stage next year.
Ebrima Camara, the team manager, also talked about the "poor treatment" they received, and added that this has served as a lesson for them to know how to go about things next time. 
Read Other Articles In Article (Archive)