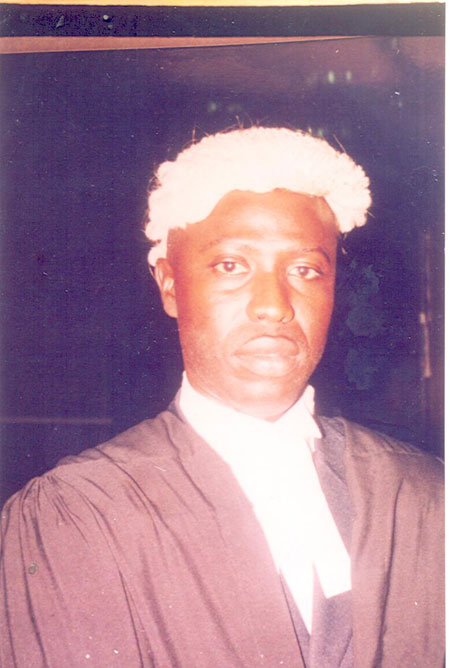 Lawyer Assan N.I. Martin, a one-time Magistrate has lamented over the issue of detention before trial as being a great defect in our criminal justice system, saying that such detention should not be used as a form of punishment on people who had been allegedly accused of crimes or were suspected of committing an offence.
Mr. Martin made this observation yesterday during an exclusive interview with the Point at his office in Serrekunda.
He said that the principles of law, which are enshrined in the constitution indicates that every person is presumed innocent until proven guilty by a competent court of law, adding that those people are accused of offences that are bail able and hence their rights to bail should be respected at all levels, dealing with any investigation or trial.
Mr. Martin further raised concern that sometimes people are accused of an offence without proper evidence, noting that the rule of law and due process should always be followed in order to have proper administration of justice.
Lawyer Martin, however, lamented that "we are not saying that people should not face the law, but where they are accused or suspected of, their rights according to the constitution, should be respected at all times to allow justice to prevail."
He finally mentioned that lengthy periods of detention before trial, can only serve as punishment on innocent individuals who may not be convicted by a court of law.
Read Other Articles In Article (Archive)