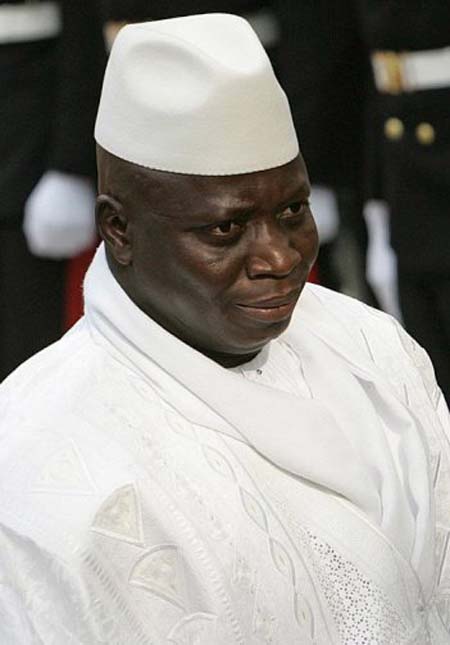 President Yahya Jammeh has declared his latest official visit to Qatar as the most positive of his trips to that oil rich Arab country in Western Asia.
The President made this statement while speaking to journalists yesterday morning at Banjul International Airport in Yundum, after his flight landed at the airport.
While thanking the Emir, the government and people of Qatar, as well as the Qatari ambassador to The Gambia for the warm welcome accorded him and his delegation, President Jammeh said: "This is the most positive trip I have made to Qatar, and by the grace of the Almighty Allah certainly shall not be my last. But as I said, this was a very fruitful brotherly visit."
Giving a synopsis of their discussions in Qatar, President Jammeh said they centred on strategic projects, key among them his Vision 2016 and a second airport for the country.
With the Vision 2016, he said: "I want to make sure that by 2016, what I said is going to happen - by the grace of the Almighty Allah.
"Of course, also the airport – we have only one airport: God forbid if there is a problem here planes would not land in The Gambia, and that's not safe; it's like putting all your eggs in one basket.
He added: "And then there are other strategic projects that I don't want to talk about, but I think agriculture, Vision 2016, the development of the airport as the secondinternational airport are some of the strategic projects that we discussed."
President Jammeh and his delegation, which included strategic cabinet ministers and other government officials, as well as senior members of the public and private sector, covered other pertinent economic and financial issues such as the signing of an agreement on avoidance of double taxation and prevention of fiscal evasion on income and on air services between The Gambia and Qatar.
Read Other Articles In Article (Archive)