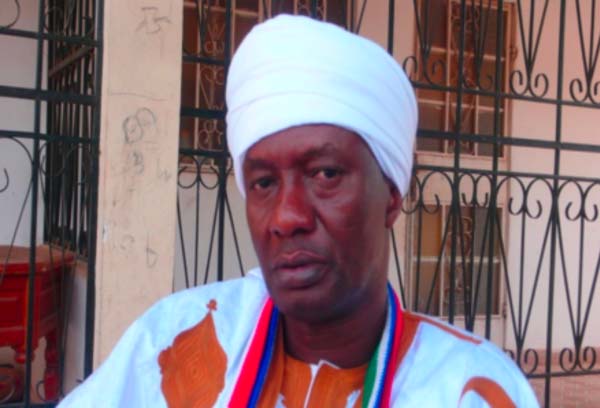 The Chief Executive Officer of Vision Development Foundation (VDF), Modou Turo Darboe, Thursday gave out a cheque for D436,500 to various institutions and needy individuals.
The presentation of the cheque was part of his annual support to the Christianity community during the Christmas feast, as well as support to other institutions and needy individuals.
Mr Darboe also presented one hundred bags of 25kg rice and fifty cartons of wine meant for the Gambia Christian Council for Christmas celebration, at a ceremony held at his office in Churchill's Town.
The beneficiaries included the Christianity Council Kind, Tango, P. L. Coker Nursery School, Bani village mosque community, Ekun Baba Oden Hunting Society, Brikama Mosque, Haddijatou Jallow of Stratford College of Management, Vision Development Foundation board members, Salikenni Njenjulu Kilin and Gambia Christian Council.
Receiving the cheque on behalf of the Gambia Christian Council, Mrs Matilda Johnson thanked Modou Turo Darboe for the benevolent gesture in supporting the Christian council at this time of the Christmas feast.
She said this was not the first time Mr Darboe has been supporting the Christian community in The Gambia, and prayed that God continues to sustain him and his familyto make more provision to those in need.
Also receiving on behalf of TANGO, Madi Jobarteh, the Programme Manager of TANGO, thanked the VDF, saying TANGO is the umbrella organisation for civil societies in The Gambia, a group of organisations that are contributing to national development.
It also provides much-needed support to communities, and individuals in health, education, agriculture, community development and a host of areas, he said.
He commended the VFD, which is also a member of Tango for the gesture in supporting institutions and individuals, adding that such gesture would certainly be on the part to defeat poverty and inequality, which is one of the challenges the community faces.
He said the presentation is a huge contribution to national development objectives as indicated in the PAGE and other development blueprints, adding that they hope this would serve as an example for many Gambians. 
Read Other Articles In Article (Archive)