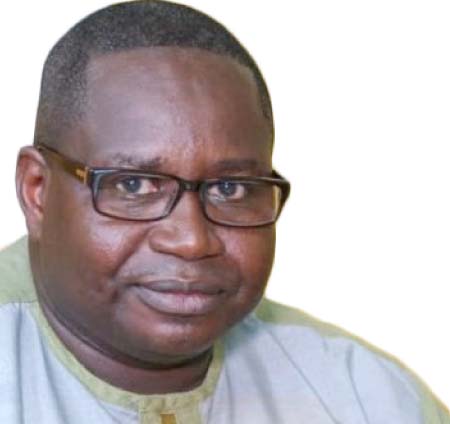 As investigation into the diplomatic passports saga continues, police have discovered 42 passports from some suspects that were in police custody.

The 42 passports that were discovered from some of the suspects are part of the 289 passports that were uncounted for.
Ebrima Sankareh, the government spokesperson who was speaking during an interview with West Coast Radio has given an update on the recent diplomatic passports saga that grips the Ministry of Foreign Affairs.
He said: "Based on the figures that were provided by the police; I happened to see all the documents and correspondences. Therefore, out of the 289 passports that were uncounted for; 247 of them have now been nullified,cancelled and they have been revoked."
Those passports, he added,are no longer valid and that Interpol has issued a red notice about those 247 passports out of 289. "Now the questions are what happened to the remaining 42 passports. The 42 remaining passports have now been accounted for, and luckily no one has ever used them."
He added that they were found in the custody of some of the arrested suspects and probably they were going to use it to what they normally do. So those are passports that were never used.
He revealed that there was a letter dispatched from the Office of the Inspector General of Police to State House, updating them on the circumstances. He said in the letter,one would realise that all these passports with their serial numbers were documented; sent to Interpol to make sure that they are revoked, cancelled and nullified.
He thanked Gambians for the interest they have shown in the passports saga, saying it's their national interest and that throughout the exercise, "Gambians have been very worried about the situation and it's good to actually tell them what the government has done and that's what democracy is all about."
He said some people were apprehended in Germany and their passports have been revoked and that the investigation into the saga is almost at the closing end. He added the report of the investigation will be developed and will be sent to the Attorney General Chamber for adviceon prosecution.
The 20 suspects that have been arrested, Mr. Sankereh said, have been very cooperative and the 42 passports were recovered from them; and "I'm sure if you recover 42 passports that were obtained illegally, certainly those person would be cooperating and must have provide tangible and solid evidences that might be useful to prosecutors in a potential future case.
Read Other Articles In Article (Archive)