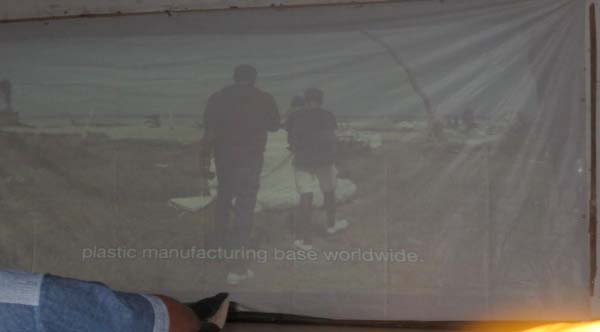 The University of The Gambia School of Journalism and Digital Media, in collaboration with YMCA Ghana, Xhange perspectives and others, last Friday premiered six films as part of the project ''MAKE A DIFFERENCE.''

The six films, which includes three future and three documentaries, were shot in Ghana this year in which six Gambian filmmakers participated in the training.
Isatu M Bokum, one of the participants who travelled to Ghana in July this year to attend the training on film making, described her experience as the best experience since she ventured in film making over five years ago.
Ms Bokum said the training had made a lot of impact on her, adding that it gave her an opportunity to interact and talk to other filmmakers outside the country.
Commenting on how the films could connect to the community, she said, although the films were set in Ghana, efforts were made to bring together stories that can portray the problems that are faced by African countries.
Sheikh Omar Sawaneh, a publisher and director of film who also graced the occasion said, the films presented are very important adding that, ''plastic man'' which is a documentary film that is centred on plastic waste management, is a film that affects almost all the African countries.
'Filming is the fastest way to enlighten and educate the people, especially on our new policies and services.' He said, a film does not necessarily need to be set in a particular country to connect it to its community, as stories are impactful to the people.
Commenting on the future of Gambian filming, Sawaneh said, he sees the Gambia movie theatre to be a multimillion-employment industry.
Read Other Articles In Article (Archive)