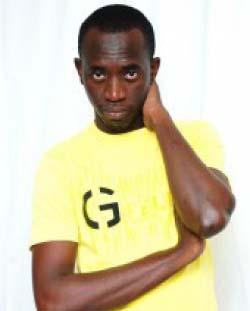 The Lama Lama weekly entertainment programme done in collaboration with Unique Sisters featuring Pa Omar Jack and the Jell Jeff Band comes live every Friday at the Lama Lama Bar and Restaurant in Bakau.
The aim of the night get-together is to provide entertainment galore for music lovers as well as to promote the taste for varied shades of Gambian music.
In a chat with Entertainment at the weekend, Pa Omar Jack, the leading light behind the Jell Jeff Band, said the Friday night entertainment is organised to make Gambians happy and have a joyous weekend.
"We should not allow only foreign musicians to entertain our own people," the Gambian star entertainer said.
"We have seen that the musical scene is dominated by foreign musicians; that's why we have come with this initiative. We will be also targeting other places too."
The night jamboree, according to Pa Omar, started three months back.
"Since we started this programme, we have seen that it has been growing because people like it so much," the musical guru remarked, adding that he would soon embark on a promotional tour within the greater Banjul area to promote his coming album.
Pa Omar Jack and his Jell Jeff Band are also expected to visit the US next year as part of moves at promoting the album as well as to fete with the Gambian community in the US.
The experienced hand in the school called on the general public to support and promote Gambian music, while thanking President Jammeh for being at the forefront in supporting and promoting Gambian music and culture, as well as his fans for always giving him a shot in the arm.
Read Other Articles In Article (Archive)