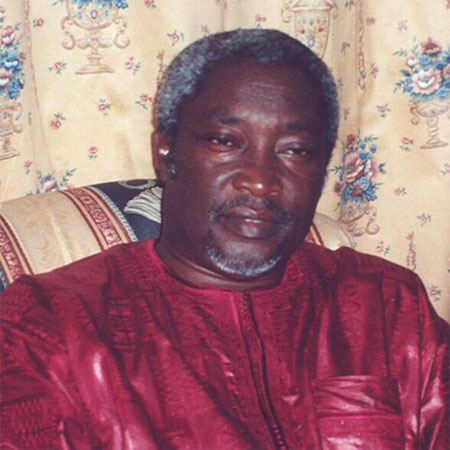 Mr Omar Jallow, leader of the opposition People's Progressive Party (PPP) who also doubles as a member of opposition alliance NADD, has expressed his profound apology to Gambians for what he described as the opposition's failure to consider the interest of Gambians over the years.
This apology, readers will recall, comes hot on the heels of his recent assertion a few weeks ago that Gambian opposition with their party leaders regretted the fragmentation of the NADD coalition.
"We failed to consider the interest of Gambians after spelling out everything in the Memorandum of Understanding (MOU) on how we are to select the NADD flag bearer," OJ who was an agriculture minister in the deposed PPP regime was quoted as saying in a recent interview with this paper.
Speaking to our reporter in an exclusive interview at his Pipeline residence on Tuesday, OJ, as he is fondly called, said Gambians deserved an apology from the opposition for boycotting the National Assembly election in 2001.
According to the PPP leader, that could have led The Gambia into a one party state which "would be terrible for a democratic nation".
"We should have participated in that election but we failed to do so and, as a result, we failed Gambians. I am thus appealing to Gambians, especially opposition sympathisers,for that big mistake. I am also appealing to them to take courage and work together for a well co-ordinated coalition," he said.
For Mr Jallow, the role of a well co-ordinated and genuine opposition in the development of any country cannot be overemphasised. "This is why we signed a memorandum of understanding with the government alongside other political parties to work together for the interest of the nation," he added.
Quizzed as to his party's fate, OJ said the PPP still exists as a registered political party in this country. "Gambians are still rallying behind the PPP. The PPP was part of the foundation in the initiation of the UDP/GPP and PPP coalition in 2001 and also in the formation of NADD," he said.
He however called on Gambians to unite for peace and development of this country, citing Senegal, Mali, Guinea Bissau, Kenya as examples.
Read Other Articles In Article (Archive)