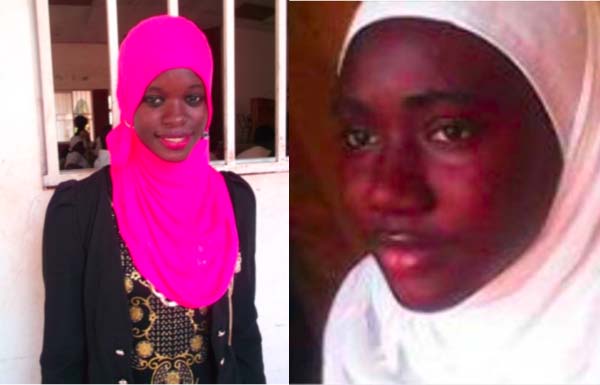 Nusrat Senior Secondary School products have continued to publish interesting books, with the recent ones being the "Era," authored and published by Aminata E. Sanyang.
Ms Sanyang, who this year sat for the West African Senior Secondary Certificate Examinations, under Nusrat Senior Secondary School, on Saturday launched her book - a collection of poems - titled the "Era", which talks about power and culture and other essential socio-political issues.
The launching was the second of its kind the school has so far witnessed with its students exploring their talents in writing.
The occasion, held at Nusrat Singhateh Hall, was graced by the management, staff and students of the school, as well as parents and friends.
The occasion also served as an inspiration to students.
This followed development registered by the school when a student, on 12 October 2013 produced and launched a book entitled "Agonies and Fortunes" authored by one of the students called Adam Nyang.
The author, Aminata E. Sanyang, born on 18 February 1996 at Faji-kunda, attended Abuko Nursery School, St. Charles Lwanga Lower Basic School and St. Therese's Upper Basic School, where she gradually developed her writing skills after joining a writers' club.
Upon enrolling at Nusrat, she has represented the school in many poetry and drama competitions.
She has also been part of a fifteen aspiring young poets who co-authored an anthology book titled "A harvest of Gambian lines" in 2014.
She has also served as the vice president of Nusrat Students Welfare Association [NUSWA]
Ms Sanyang is also a child's rights activist and also the secretary general of the Children Advocacy Network [CAN] as well as the secretary to the National Builders Association [NBA].
In her speech, she commended her family and Nusrat management for their relentless and tireless support.
She said "the Era" is predominantly designed and aimed at using poetry as arts to transform and revive values of African culture and society as well as portrays how marginalized and discriminated are the young in African society.
According to her, the Era also seeks to inspire the next set of generation of aspiring and upcoming writers in The Gambia to venture and pursue literature as a way of life, which would also serve as a tool for the development of the Gambian literature.
Also speaking at the occasion, Nusrat principal, Karamo S. Bojang, congratulated the poet while disclosing that the school has one of the finest poets in the nation.
He said The Gambia has the capability to produce people with good literary skills.
Read Other Articles In Article (Archive)