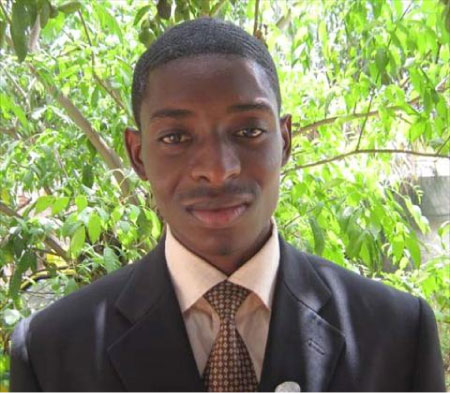 The National Youth Council (NYC) on Friday 22 June convened a press conference on its holiday jobs and voluntarism project.
Speaking at the briefing held at the Independence Stadium, Marchel Mendy, executive secretary of NYC, said the initiative is meant to give the young people the opportunity, particularly those students in grade 11 and 12, to be engaged in productive ventures during the summer.
According to him, the project was in August 2010 with the view of keeping students busy thus having no time for idleness.
The initiative is also meant to give the young people the confidence, discipline and experience they need for their future careers.
He said that in the year 2010, when they made the first call for applicants, they received 45 applications and where only able to accommodate 20 due to the responses they received from companies and institutions.
Mendy further revealed last year, they received 78 applications and 30 out of which taken onboard.
He called on other institutions to come on board to help young people through the holiday and volunteerism project.
The application forms for 2012 will be out this week, he said, adding that interested students can contact the NYC office at the Independence Stadium for forms, which will be free of charge.
Mendy revealed that this year's holiday job programme will run from 1 August to 31 October 2012.
Prior to their deployment, he said, the volunteers usually attend an orientation session where they have made it clear to them that their respective absorbing institutions do not owe them any obligation to give them any payment since it is voluntary.
For his part, Sutay Jawo, deputy director of Youth and Sports, thanked the NYC for the bold and wonderful initiative.
He emphasised that the voluntary holiday jobs project is meant not for institutions to pay the students any salary or allowance; rather it is for the students to learn new things.
Jawo lamented that during the summer period, many young people go out engaging in illegal activities but they are now of the belief the holiday jobs will keep them busy.
Deputizing the editor-in-chief of The Point newspaper, Nfamara Jawneh, The Point's deputy editor-in chief, spoke about their partnership with the NYC regarding the holiday jobs project.
According to Jawneh, since the initiation of the holiday jobs project, The Point has been absorbing students through the NYC and some of them are still serving the paper in various capacities.
He said the young people have the talents and the courage to succeed in life but must be given the opportunity to maximize their potentials.
According to him, the holiday jobs could also complement government's efforts at reducing youth unemployment.
Other speakers on the occasion included Demo Kambi, chairperson of West Coast Region Youth Committee, and a project beneficiary, Adama K. Jallow.
Read Other Articles In Article (Archive)