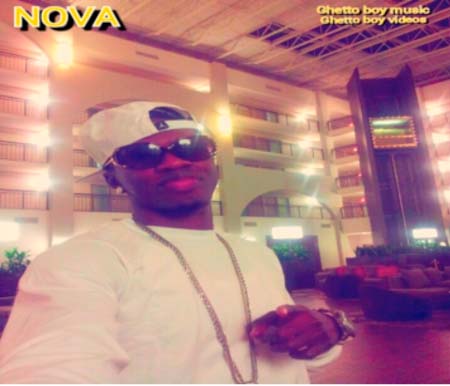 (Issue, Friday, 16 September 2016)
"I will continue to amaze my fans across cities in US with a captivating stage appearance and melodious songs from the Smiling Coast," said Nova, Gambia's afro waves singer.

Nova, Wally Seck, the Senegalese superstar and Rady Mose were on tour in United States of America, courtesy of Global Properties, one of the Gambia's estate developers since July.
The tour was basically to promote their music in that part of the world. Since then, reports indicated that the Gambian star is indeed taking Gambian music to another level.
Nova, chief executive officer of Ghetto Boy music, said that the trip being his first time is an eye opener in his quest to promote his music internationally.
"Yes, it is my first time you know and the forces behind our trip are Global Properties and Champion Sound. So I want to say a big shout-out to the Chief Executive Officer of Global Properties Saul Frazer," he stated.
According to him, since they arrived in US, their shows were going smoothly and went on to laud Gambians in US for their warm welcome and turn out in the concerts.
With tight schedules, Nova is determined to promote Gambian music in that part of the world, and expressed his desire to do collaborations with some US artistes if time permits.
"Since we arrived here we have been criss-crossing several cities like New York, North Carolina, Texas and Las Vegas, among other cities, to do concerts. My aim is to fly the Gambia's flag high through my music and this US tour is a good experience as far as my music career is concerned," he added.
According to him, afro-wave, the genre he promotes, is gaining momentum as demonstrated in the number of receptions from deejays, who also request for gigs to promote in their respective areas.
The singer cum producer added: "Afro-wave is moving positively here and is a kind of music that contains a whole lot of flavours. So people here love it so much. Even when I am on stage you see dejays acknowledging how they love the genre. And that is a blessing. I pray that God keep blessing The Gambia."
Read Other Articles In Article (Archive)