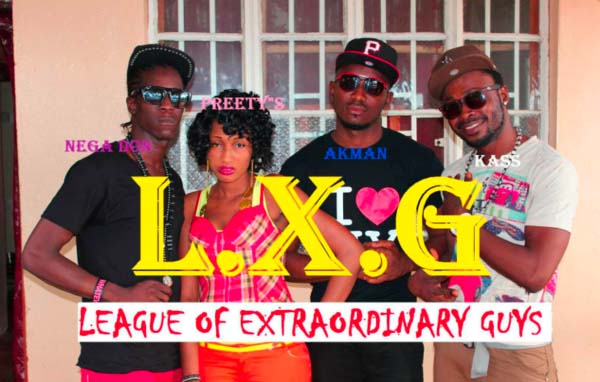 Preparations are in high-gear as a group of international Sierra Leonean artiste LXG is expected to land on Gambian soil as part of launching an album, a day after Koriteh.
The official launching of the song entitled: "King of Africa" is proudly dedicated to the President and the people of The Gambia, and it will be launched at the Paradise Suites Hotel in Kololi.
The programme is being organised by Good Friends Entertainment and SLHC The Gambia.
Speaking at a press conference held at Jorko Westfield, Ayo Mdormack, chairman of Good Friends Entertainment, thanked his team and entertainment journalists for turning up to attend the press conference.
He said the purpose of organizing the event that is bringing the Sierra Leonean artistes to the country is to appreciate the full support President Jammeh has been giving to Sierra Leone  especially during the Ebola outbreak in that West African country.
He said the Gambian leader was the first leader in the world to intervene in the Ebola outbreak by supporting the people of Sierra Leone.
"That is why we deem it necessary to come up with this song dedicated to the President entitled 'King of Africa'," he said.
He told journalists that they would also sign a contract with the artistes, adding that the main purpose of their organization is to help people.
"We are geared to promote our local artistes in The Gambia and outside The Gambia," he added.
DawdaSawaneh, who also spoke at the press briefing, said the show will take place a day after Koriteh, and will be one of the best in the country.
He, therefore, called on Gambians and non-Gambians to come in their large numbers to support the event.
"We also have a big package for the people of The Gambia," he added.
Speakers at the press conference included Simeon Kay, PRO of Good Friends Entertainment, and AbubakarMarah, Manager of LXG, who both expressed similar sentiments.
The vote of thanks was delivered by Fatima Kamara, chairperson of Good Friends Entertainment.
Read Other Articles In Article (Archive)