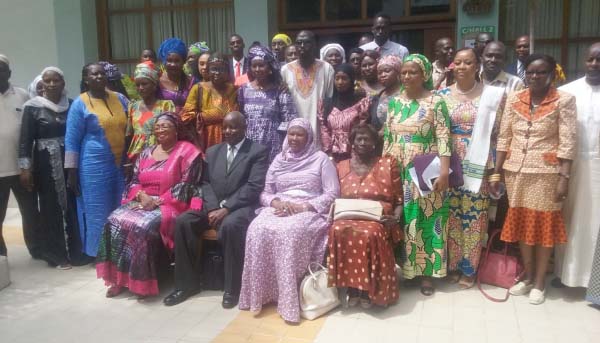 There can be no genuine reconciliation in The Gambia without truth; the truth of human rights violation must be told and the perpetrators known, said Andrew Chigovera, chairperson of African Centre for Democracy and Human Rights Studies (ACDHRS) Governing Council.

"Truth must be told and heard, it may not be pleasant but it is part of the healing process," he said on Wednesday at the opening ceremony of a two-day consultative workshop on The Gambia government-proposed Truth, Reconciliation and Reparations Commission (TRRC).
The workshop at the Paradise Suites Hotel in Kololi was organised by the African Centre in collaboration with the Gender Action Team (GAT) and funded by Urgent Action Fund (UAF-Kenya).
The consultation was meant to familiarise participants, especially women and youth, as representatives of state and non-state stakeholders, with the transitional justice.
Mr Chigovera said it is the responsibility of each and every one to ensure that The Gambia's young democracy is nurtured and sustained.
To this effect, he said, there is a need to sensitise women and youth, especially girls, to effectively engage with the TRRC processes since the survivors and or survivors' families include women.
Madam Tabu Sarr of TANGO, on behalf of GAT, said the consultation on the TRRC would not only inform and educate the masses on sustainable peace but would also promote broad-based partnership to ensure lasting engagement and participation.
"This pattern of close cooperation creates sustainability, ensuring continuity in the process of achieving peaceful cohesion and forgiveness while justice is being served alongside," she said.
The acting vice president, who is also the minister of women's affairs, Fatoumatta Jallow-Tambajang, said during civil unrests, armed conflicts or wars, women and children suffer the most.
Had violence erupted during The Gambia's political impasse, women and children especially girls would have suffered the most, she said.
"Even those that sought temporary shelter within the country and those that went into Senegal and Guinea Bissau were women and children," she said.
The African Centre is a regional organisation initially set up by an Act of Parliament of The Gambia in 1989 though the Act was repealed in 1995 following the 1994 military coup.
Read Other Articles In Article (Archive)