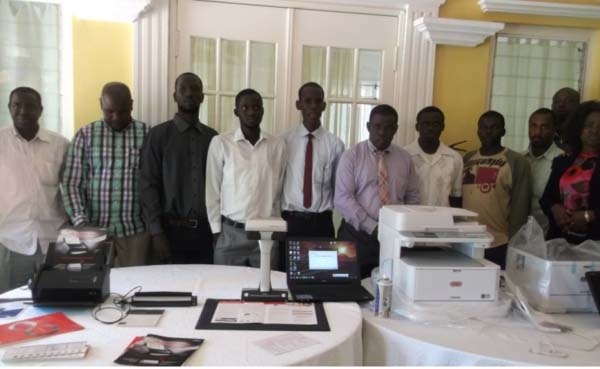 A Gambian-owned technology firm, Nifty ICT Solutions, yesterday held an exhibition forum to showcase some of the Information Communication Technology (ICT) products and services that the company has developed for its clientele.
The product exposition forum, held at a local hotel in Kerr Serign, also saw the company unveiling more ICT products such as payroll software, and insurance application software to cater for the need of its present and potential customers.
Speaking on the occasion, Jalamang Jobarteh, managing director of Nifty ICT, said the company does not only do ICT product development, but also provides training in ICT up to professional level.
Mr Jobarteh said their aim in training people in ICT is for The Gambia to have as many ICT literates as possible.
The company, he said, also develops and implements computer networks for anybody who needs such service at a reasonable price.
The Nifty boss said they always do research to analyse customers' problems or needs and develop products and services that suit customers' specifications.
Babucarr Saho, senior business development officer at the Gambia Chamber of Commerce and Industry (GCCI), said ICT continues to play a significant role not only on individuals' lives but also at organisational, institutional and business levels.
He noted that the development of ICT has led to the rapid emergence of many countries in Africa and the world at large.
In contrast, most developing nations could not leapfrog in terms of development due to improper and inadequate ICT infrastructure.
Mr Saho said that in view of the fact that ICT has a great role to play in the development of any economy, the GCCI is looking into ways and means of supporting and guiding ICT companies like Nifty for such companies to further open up more avenues in technology for the private sector and The Gambia as a whole.
Read Other Articles In Article (Archive)