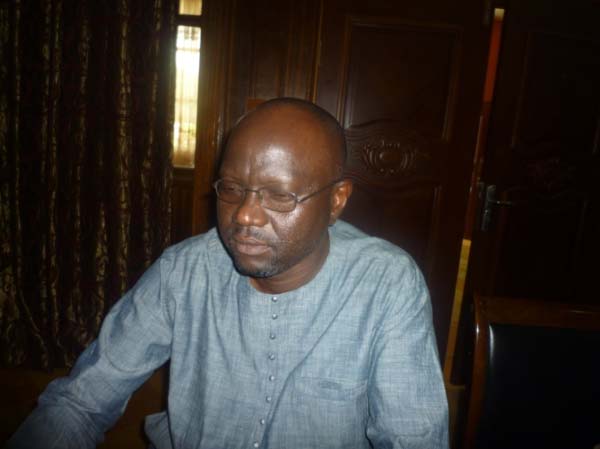 The Department of Forestry, in partnership with Food and Agriculture Organisation (FAO) and the National Environment Agency (NEA), on Tuesday started a two-day inception workshop on Community-based Sustainable Dry-land Forest Management project.
The forum, held at a local hotel in Kololi, brought together participants from government departments, NGOs and community-based organisations.
The objectives of the inception workshop included sharing the draft results framework, work plan and implementation arrangements with stakeholders.
The two-day event was officially declared open by Mr Muhammad Lamin Jaiteh, director of Policy Analysis Unit under the Office of the President.
Speaking on the occasion, Sambou Nget, director of Department of Forestry, said the contributions of the participants during the forum would have profound impact on the future of sustainable forest management in The Gambia.
He urged the participants to provide "sound advice" on a number of critical issues concerning the work plan, the expected results and the implementation arrangements of the forest management project.
"This is vital, as it will allow us to use our limited resources more effectively and efficiently to further improve sustainable forest management through participatory forestry approaches," Mr Nget said.
"It is high time that people think outside the box, outside the routine business as usual and think creatively."
According to Mr Nget, for the project to succeed, the Department of Forestry is going to communicate, cooperate and collaborate with everyone to ensure that all the processes are transparent and inclusive as much as possible.
Dr Mustapha Ceesay who represented the FAO Country Representative at the forum, said the forest management project is "well aligned" with national priorities of The Gambia, especially the National Action Programme to Combat Desertification.
"This project will provide timely and substantial support to the forestry sector and address one of the key environmental challenges faced by the country, specifically in the northern part, where the threat of desertification is very real, substantial and present," Dr Ceesay said.
Speaking on behalf of the NEA executive director, Malick Bah said the degradation of the natural environment has serious economic and social consequences as it disrupts the natural balance and to the ecosystem services it provides to humankind.
He noted that one of the major environmental problems faced by The Gambia is the degradation of forests.
This was why, he said, The Gambia government endorsed the preparation and implementation of the forest management project as it is in line with national priorities and relevant global environmental conventions.
Mr Bah also pointed out that the forest management project is part of the land degradation allocation under the GEF 5 replenishment, period July 2010 - June 2014.
He said the project will build on the already implemented and ongoing projects and initiatives, with the objectives to address the gaps in institutional and community level capacities for effective and sustainable forest management.
The project is expected to make a strong contribution to the sustainable land and natural resources management as a central element of green economy in The Gambia.
Read Other Articles In Article (Archive)