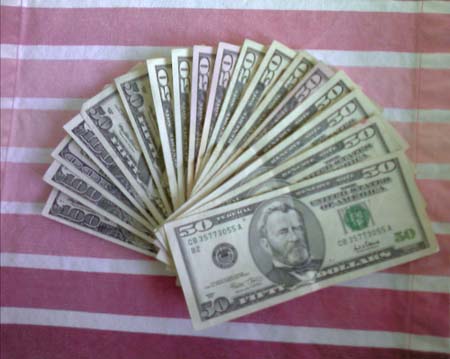 (Issue Tuesday 28,2016)
The Network against Gender-Based Violence (NGVB) yesterday opened a four-day training for the network members on financial management at Actionaid conference hall in Kanifing.

The training is part of a project to strengthen the financial capacity of the network members from different organisations in the fight against gender-based violence in The Gambia.
Speaking at the opening ceremony, Almamo Barrow of Actionaid said financial management is the foundation of any strong organisation.
He said in order to ensure that an organisation becomes an entity to be reckoned with, its financial systems and capacity has to be strong.
"As a result, Actionaid and NGBV partnership consider financial management training fundamental in ensuring that the network is strengthened," he said.
Haddy Mboge-Barrow, national coordinator of NGBV, said the network in partnership with Actionaid International The Gambia applied for and got of about 347,000 euros to implement a project to strengthen the capacity of NGBV to eradicate FGM.
As part of the project and in order to strengthen the network, members have to be capacitised which is why trainings like advocacy, M&E, and financial management are organised for members.
She noted that financial management is the bedrock of any institution because any organisation whose finance is not vibrant and strong is weak.
Fanta Jatta-Sowe, women's rights specialist and NGBV executive member, said the training is part of a project they started to implement with funding from Amplified Change based on the partnership between Actionaid and the network.
"We have our strategic plan as Actionaid and also the network has its own strategic plan and based on the mutual interest, we mobilise resources to be able to execute some of the activities and this is one such collaboration we had with NGBV," she said.
Read Other Articles In Article (Archive)