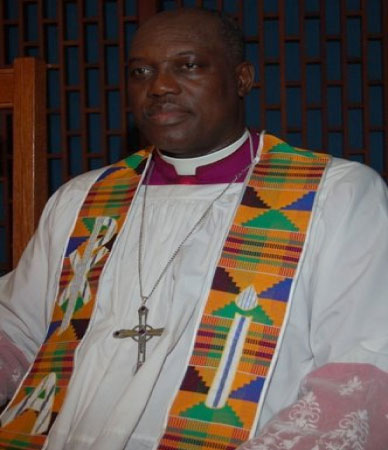 Dear Readers,
Almost three thousand years ago the prophet Joel spoke of the Day of the Lord as he proclaimed the word of God,
"I will pour out my Spirit on all people. Your sons and daughters will prophesy, your old men will dream dreams, your young men will see visions.
Even on my servants, both men and women, I will pour out my Spirit in those days. I will show wonders in the heavens and on the earth." (Joel 2: 28 – 30)
As we enter yet another new year, it seems good and right to encompass all parts of humanity in our prayer for God's blessing upon this coming year.  The prophet Joel speaks of young and old, male and female, those of high and low estate. In the same way, God's love and concern is inclusive, and he cares for each one of us, regardless of our position in this worldly life. 
It is interesting how each of us responds to a new year. It is likely that the young among us look forward in anticipation. It is likely that those who have more years behind them, and who are moving into their latter years, have a tendency to look back on what has gone before – hopefully with thankfulness, but maybe with a mixture of feelings. Some of us, in our middle years could well have an inclination to look both forwards and back. 
Our communities are made up of persons of all ages.  Each person has something to contribute to the community. The babies bring the joy of new life and innocence. Children and young people enthusiastically "explore" life, as they daily learn more about the world in which they live. The adults strive to provide for their families, and create a stable environment in which to live. How about our elderly folk?
In the Book of Job, Job asks," Is not wisdom found among the aged? Does not long life bring understanding?" (Job: 12: 12)
There are some things that cannot be acquired in a hurry. Some things can only be learned and gathered over the years of life's experience. As a person becomes less active and able physically, and maybe rather forgetful, there is a terrible danger that they can be dismissed as not so useful. However, our elderly folk will always continue to have a great deal to offer our society. Thankfully, our African culture continues to have some respect for grey hair!  Unfortunately, we are in danger of losing this.
It is rather ironic how each generation has to learn for themselves, rather than benefit from the experience and wisdom of the generation of our parents.
It appears to be a part of our human condition. One challenge I should like to lay before us this New Year is that we actively seek to benefit from the wisdom of our elders.
Many older people say that, as the years pass their bodies are not so strong and able to do what they used to. For some of them, in their minds they feel as they did in their thirties or forties. Another challenge is for us to look for the young person who still inhabits the ageing body. 
I pray that we can take up the challenge to be increasingly aware of the needs of our senior citizens. There are the obvious needs, such as good food, shelter and medical care. We can also spend time in conversation and listening to what they have to say to us. Offering such company can enrich the lives of all parties.
As well as the needs of the body and mind, we must also consider the spirit. We are all on a spiritual journey. The body and mind may age, but the spirit does not. In fact, with time, it can develop, mature and flourish. It is not impossible that the ageing body can house a spirit that gives an appearance of increasing youthfulness. Ageing can mean that we have more time to focus on the spiritual aspect of life. This could allow us to reflect on the past, and become reconciled to this. As people near the end of their earthly life, they may need reassurance and accompaniment on their journey. 
This ministry of accompaniment is so important for our older folk, yet can be put aside in the busyness of our lives.
One thing that we will all have to do, if we live long enough, is grow old. Let us resolve therefore, to help each other in this process, as we journey together. 
It is likely that we will find our communities richer for acknowledging and respecting this important sector of society - the insightful ageing and aged.
I wish you all a happy and peaceful 2012.
Your friend and Bishop
+ Tilewa
Read Other Articles In Article (Archive)