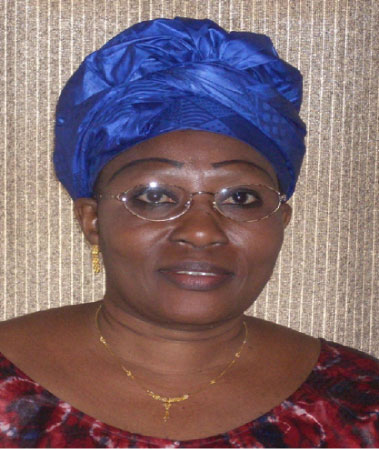 A mid-term review and revision of the National Education Policy (NEP) 2004-2015 was recently held at the Paradise Suites Hotel in Kololi under the theme: Rethinking Education for Accelerated Growth and Employment.
The four-day forum (27 - 30 December 2011) availed education stakeholders in the country the opportunity to critically look into the NEP document and come up with concrete resolutions to bridge any policy gap for quality assurance in education.
The convergence was aimed at responding to changing needs and circumstances guided by perspectives and experiences derived from national and international context, says Hon. Fatou Lamin Faye, Minister of Basic and Secondary Education.
The conference, she noted, was a culmination of an intense consultative process in which a broad spectrum of the Gambian community participated with meticulous scrutiny, which produced draft policy preambles, statements and key strategies premised on access and equity, quality of teaching and learning, and sector management.
The participants were tasked to validate the draft and ensure the precepts were linked to the country's Program for Accelerated Growth and Employment (PAGE) and indeed the Vision 2020 blueprint as well as internationally acceptable principles and best practices, which will render the document realistic, apt and amendable.
Hon. Lamin-Faye said that as cited in the 2010 country status report of The Gambia, the individual behaviours towards the human development variables are more positive for more educated people than for those with less education, regardless of income, area of living, health facility and other factors.
Analyses of the share of the different levels of education also show that basic education accounts for 63% of total impact on human development, hence the provision of basic education of good quality is extremely fundamental in facilitating accelerated growth and employment, the education minister noted.
She disclosed that the gross enrolment ratio increased considerably at the Early Child Development level from 26% in 2006 to 36% in 2009, due mainly to the policy of attaching ECD centres to existing lower basic schools in deprived communities.
There still remain many children out of school that are hard to reach, usually from the disadvantaged groups' areas, she said, adding: "It is anticipated that this forum will be able to build consensus on best approach of reaching this category of children with quality education."
Hon. Faye pointed out that by all measures, quality education remains a challenge, with low levels of learning achievements at all levels.
"While my ministry recognizes the need to consolidate the gains registered thus far, the inherent weaknesses in both policy and practice must be addressed to the core if education for all, with its ramifications and the MDGs are to be achieved," she said, while urging the conference participants to generate conclusions whose ultimate object would reduce poverty, enhance quality living and nurture a learning society.
Badara A. Joof, World Bank Liaison Officer in The Gambia, said the theme for the occasion - "Rethinking Education for Accelerated Growth and Employment" - is indeed very important.
"Education is the front line of any development sector for poverty reduction and with this policy, 2004-2015 will pave the way for quality education [to be] accessible at all levels," he said, adding that quality education relies on good policy and teachers.
"And policy challenges all sectors to make sure that services are both quantitative and qualitative," noted the country World Bank liaison officer.
Read Other Articles In Article (Archive)